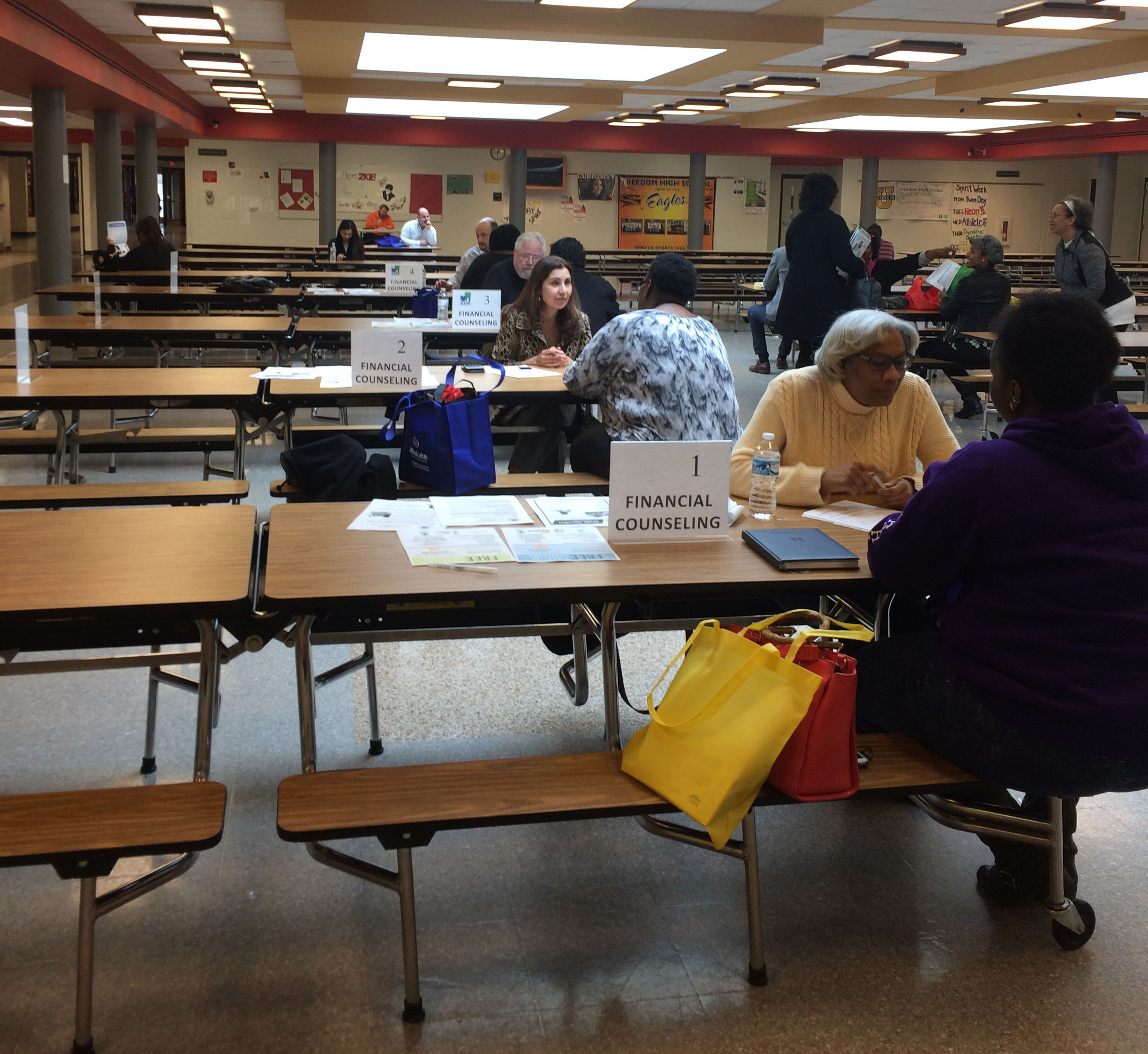 In March 2017, one of our long-time Financial Literacy volunteers, Rick, provided four sessions of free Financial Counseling at a special event that Britepaths was invited to participate in. He wrote us an email a few weeks after the event that warmed our hearts:
 
"The last person I met with [that day] made my heart break, as his employer has not paid him in four months. To top off this insult, his employer told him he wasn't working enough hours (he worked 40) and needs to do more.
"We spent a lot of time talking about his situation, interviewing techniques and the way to handle his employer. I received an email from him this morning. He was so excited to tell me he found another job. The new job is a step up from his previous one, as he will be a manager, and his pay WILL BE DOUBLE what he was previously making. He was so down on himself at the [event] and today I had the pleasure of hearing him be extremely upbeat. He couldn't stop thanking me for giving him hope and a new outlook on how to handle his previous employer."
Categories: