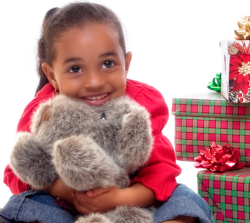 Britepaths is working to assist 800 Fairfax County area families who might otherwise go without holiday meals and gifts for their children. We will need help from the community to make this happen! Can You Help? This is a meaningful giving opportunity for individuals, families, companies, community organizations, faith communities and more.
How to Help:
Sponsor a Family in Need: Click Here We'll provide information so you can shop for a family for meals and gifts.
Donate Funds: Click Here We'll give families who are not sponsored gift cards so they can enjoy a meal and gifts for their children. Checks also welcome! 
Donate Gift Cards: Mail or Deliver Gift Cards to Britepaths to help families who are not sponsored.
Sponsor Our Program: Click Here Companies and organizations who sponsor our Program help us assist more families.
Visit Our Holiday Program page for more information and details.
Questions? Contact Joanne Walton at jwalton@britepaths.org or 703.273.8829 ext. 888 
---
It Takes a Community: See Our 2017 Holiday Heroes!
Categories: