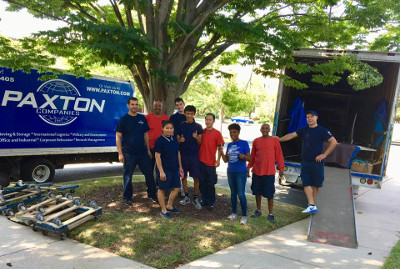 Our Move for Hunger partner Paxton Companies helped with early 
move needs in July 2018, and will assist us again on Sept. 27.


Britepaths is moving from our current space on the Fairfax County Judicial Complex to a larger space nearby on Pender Drive in Fairfax. We expect to be up and running in our new office space on October 2, 2018.
While we have plans in place to make the move as smooth as possible, we might not be able to respond as quickly to inquiries through October 1 while we make the move.
Please Note: We are not able to accept donations to our Emergency Pantry the week of September 24. We will welcome donations at our new, larger pantry in our new office beginning October 2. As always, donations will be accepted between 10a-2p, Mondays through Fridays, except major holidays. Click Here to learn more about pantry donations.
Note Our New Address
Starting October 1, our physical and mailing address will be:
3959 Pender Drive, Suite 200
Fairfax, VA  22030
All our other contact information will remain the same.
Categories: