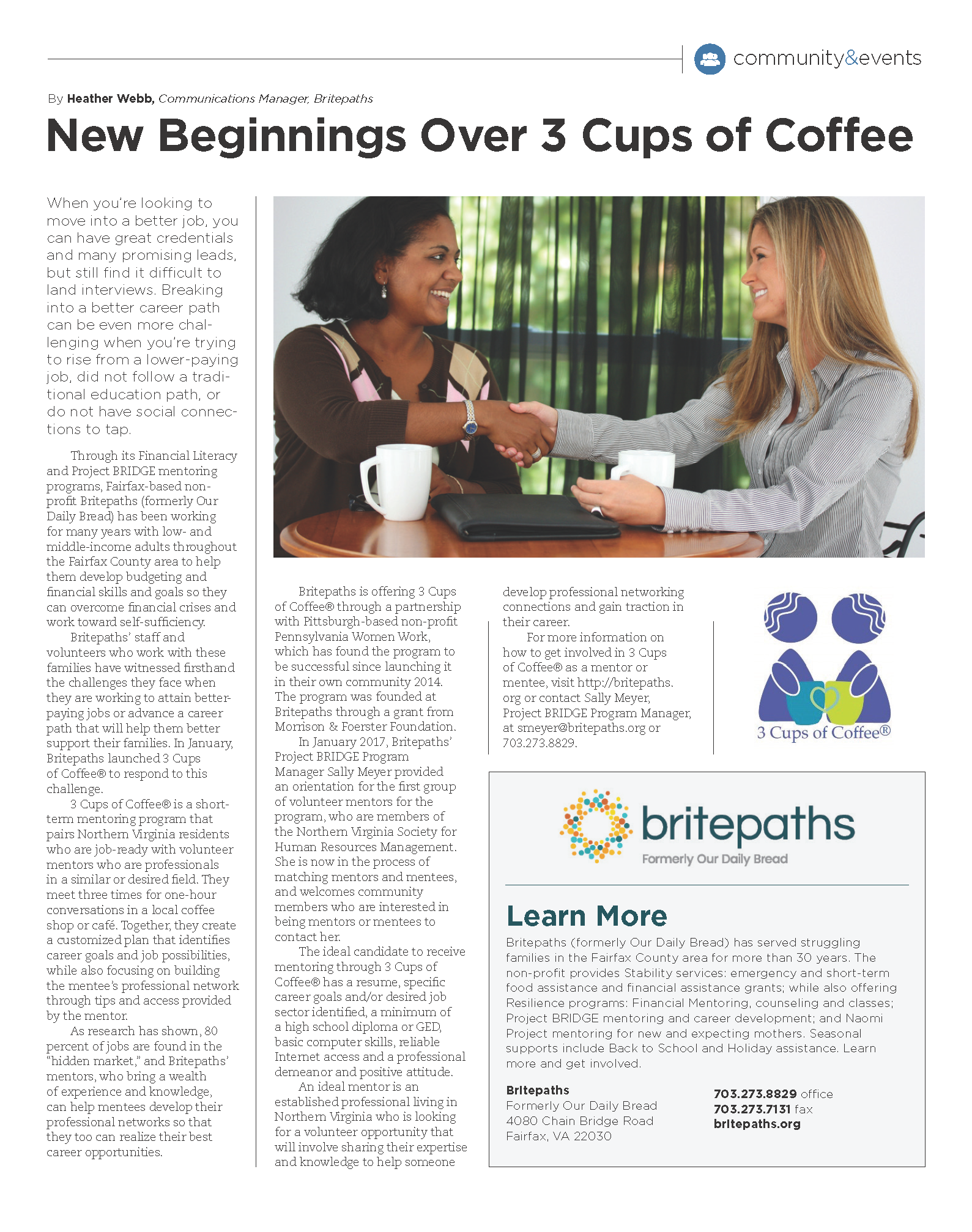 The March-April 2017 issue of Fairfax Woman Magazine discusses Britepaths' newest Resiliency program, 3 Cups of Coffee®. NOTE: This Program is now known as Network Up.
 
"When you're looking to move into a better job, you can have great credentials and many promising leads, but still find it difficult to land interviews. Breaking into a better career path can be even more challenging when you're trying to rise from a lower-paying job, did not follow a traditional education path, or do not have social connections to tap...."
READ the Article
LINK to Fairfax Woman Magazine via FlipSnack (p. 36)
Be Part of 3 Cups of Coffee®!
Britepaths is seeking Mentees and Mentors, as well as sponsors of coffee vouchers to help facilitate our participants' meetings. Visit our 3 Cups of Coffee page. Contact Sally Meyer at smeyer@britepaths.org.
Categories: