Celebrating Farmer's Market Produce was the theme of Saturday's Project BRIDGE Program Life Skills Seminar. Katie Strong, a Registered Dietitian who works for the Virginia Cooperative Extension, facilitated the workshop for 15 clients. Two clients brought their older children ranging in ages from HS to a year out of college. The young people participated in the discussion, contributing much and had fun at the Farmer's Market where they were each given their own Our Daily Veggies voucher to use.
Using kale as the main ingredient, Katie demonstrated making a wholesome kale salad. She noted the vegetable will be in abundance at the Farmer's Markets this fall. A light citrusy dressing with lemons and oranges and green onions topped it off. She advised participants to massage the tough kale leaves with a little olive oil prior to dressing the salad, and noted that leaving the salad dressed for a couple of days will not only improve the taste of the salad, but continue to soften the leaves.
She also talked about the endless additions to a kale salad using all sorts of produce such as strawberries, blueberries, tomatoes and avocados, and the merits of different cooking oils, with olive and canola being the best for our health. Then we all ventured over to the Community Farmers' Market, Fairfax together. Each client received four additional Our Daily Veggies vouchers, and each used them up at our partner Farm Stands, Kuhn Orchards and Garner's Produce, coming away with an array of produce and talking happily about which traditional foods – some from India, Ghana and Peru – they were going to make!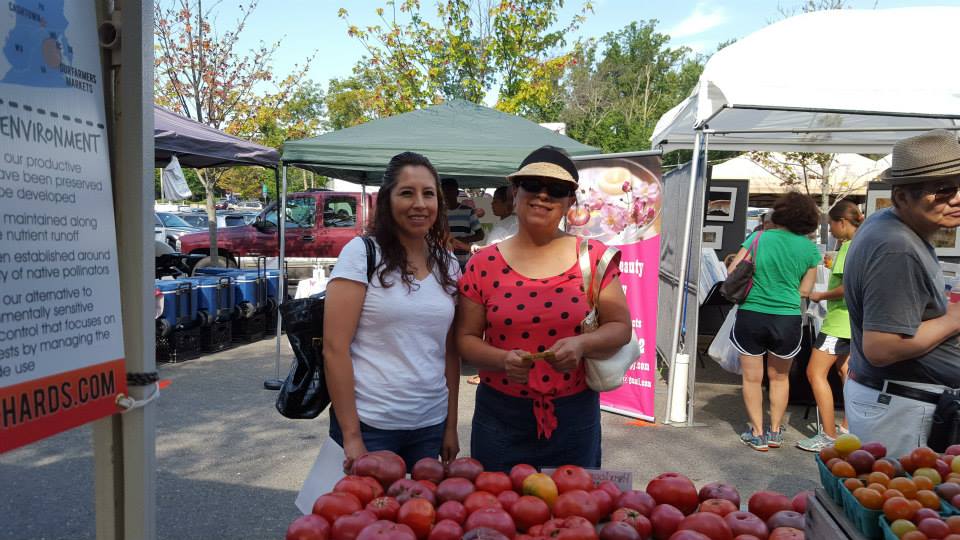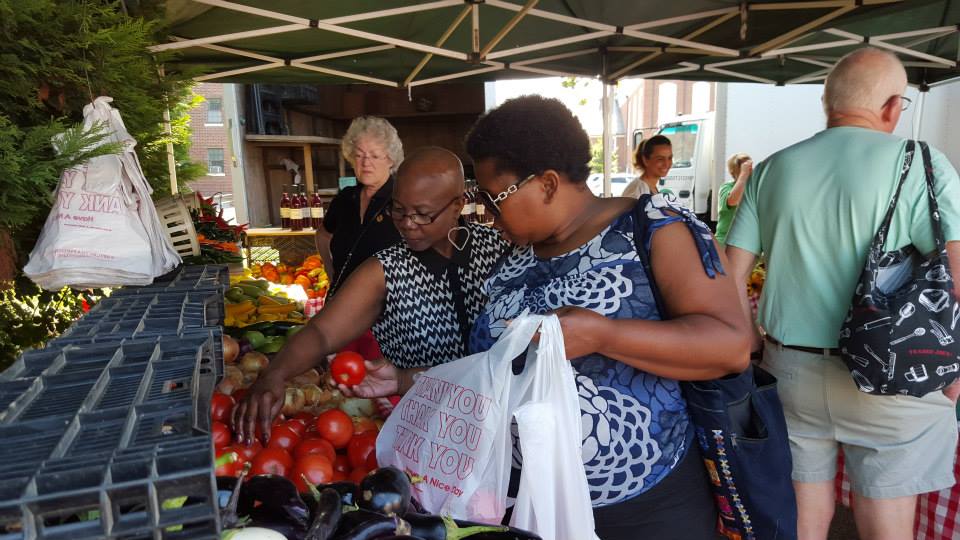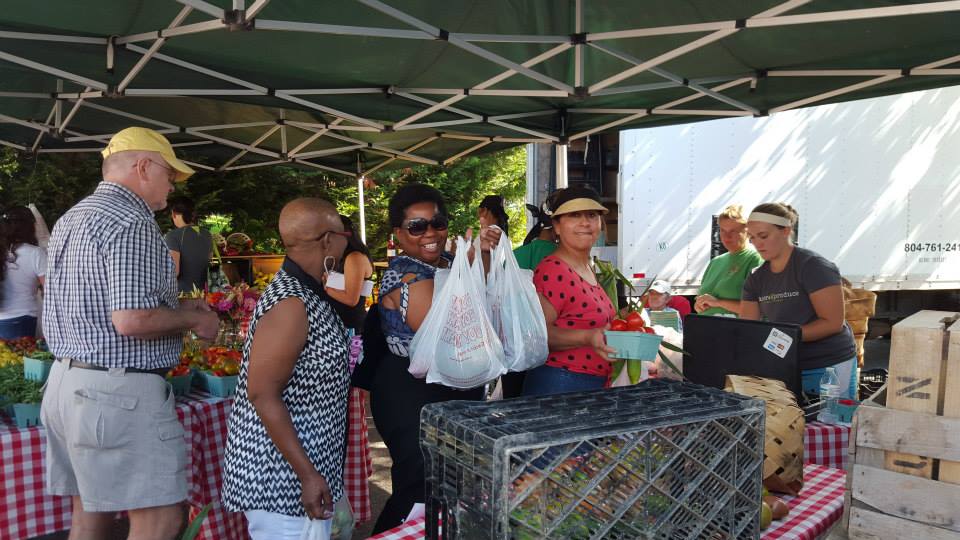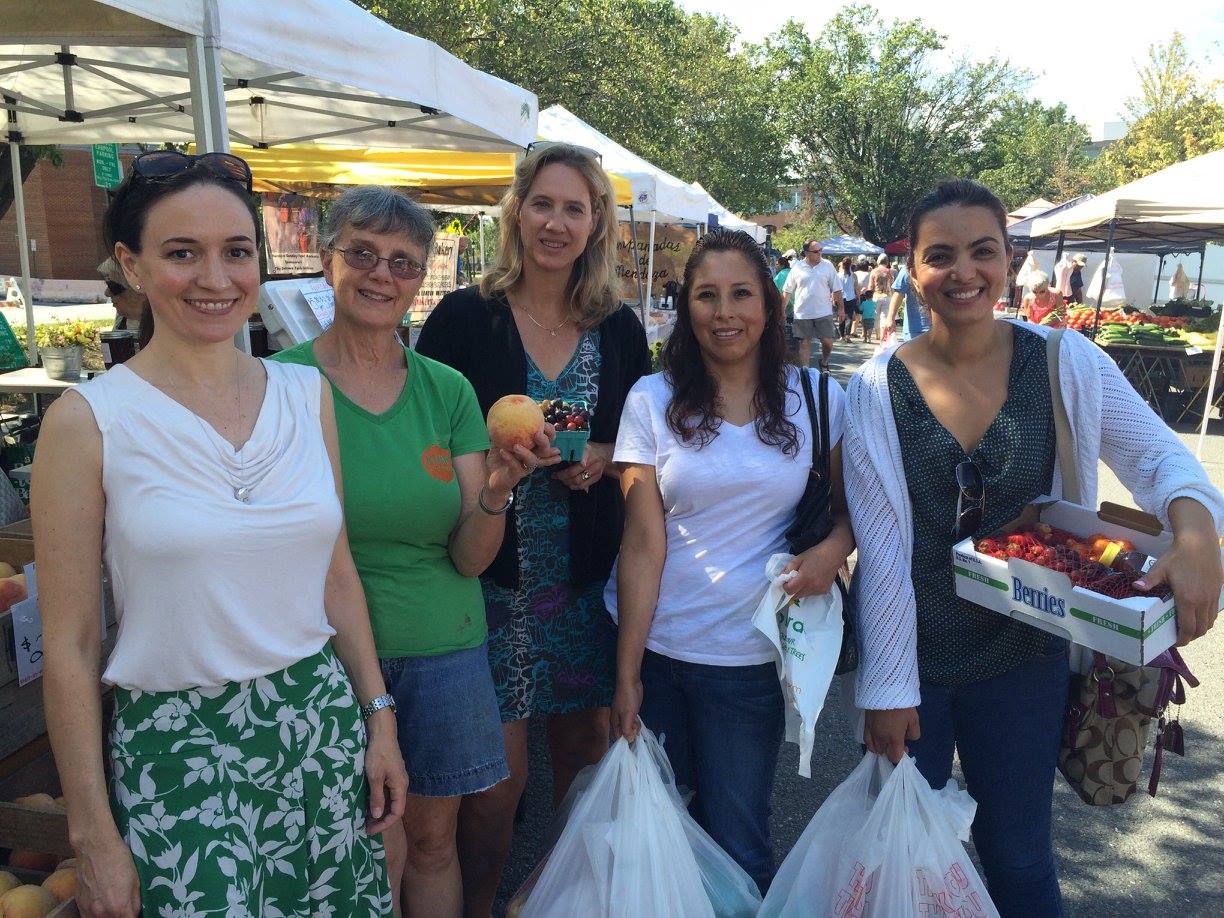 Categories: