"I was truly in a situation that would have left me temporarily homeless. The assistance I received allowed me an opportunity to get back on my feet. My family is eternally grateful."     - "Danielle," Britepaths Financial Assistance Client
 
Thank You for Supporting Share Some Love!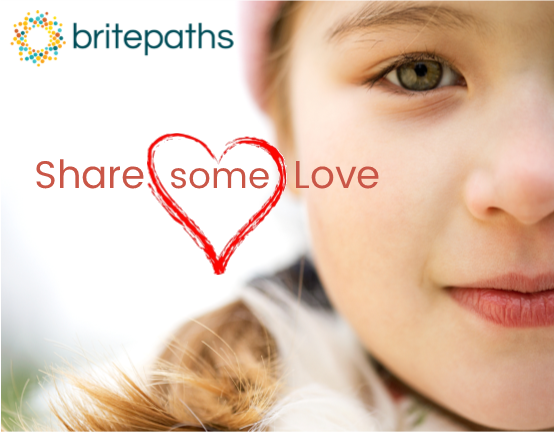 Did you know that 25% of renters in our community pay 50% or more of their hard-earned income toward rent? Any type of crisis can quickly send them spiraling toward hunger and homelessness.
Britepaths' Financial Assistance Fund helps them pay the rent, keep the heat on or make a major car repair so they can keep getting to work. So often, this support is a lifeline for them that staves off homelessness while they get back on their feet. Our Financial Literacy Program then follows up with them to offer budgeting help to ward off future crises. 
Thanks to YOUR support, we raised $3,917 for our Share Some Love campaign in February, which will help us provide $300 Financial Assistance grants to 13 local families in need who we would otherwise need to turn away due to lack of sufficient funds.
This support is vital to helping families catch up on their rent, keep the heat on or make necessary car repairs so they can work through a crisis and regain their financial stability.
A special thanks to our partners, the Catalogue for Philanthropy, for providing our campaign site.
Categories: