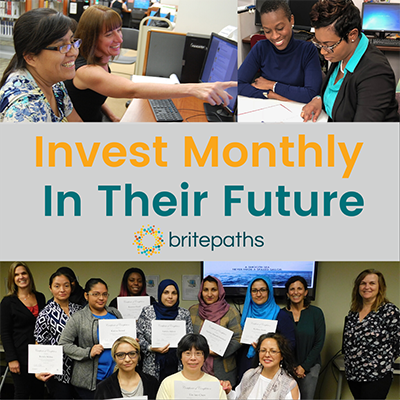 As a Bright Futures Partner, you're part of a special community of monthly donors who are committed to empowering struggling families to become self-sufficient.
Your monthly gift ensures families keep a roof overheard, food on the table and are empowered to learn skills to achieve a brighter future so they can raise their kids to thrive.
Give what's comfortable for you each month.
Our Gift To You
Bright Futures Partners receive monthly emails with updates (our enews) and printed annual reports.
Plus, for New 2020 Bright Futures Partners, we are offering a special gift:
Register by February 28, 2020 with a recurring donation of:
$100 and we'll give you 2 tickets to Artful Living, our signature annual event on April 23, 2020.
$50 and we'll give you 1 ticket to Artful Living.
$25 and we'll mail you a Britepaths t-shirt.
Questions? Contact Lisa Whetzel at lwhetzel@britepaths.org or 703.273.8829.
---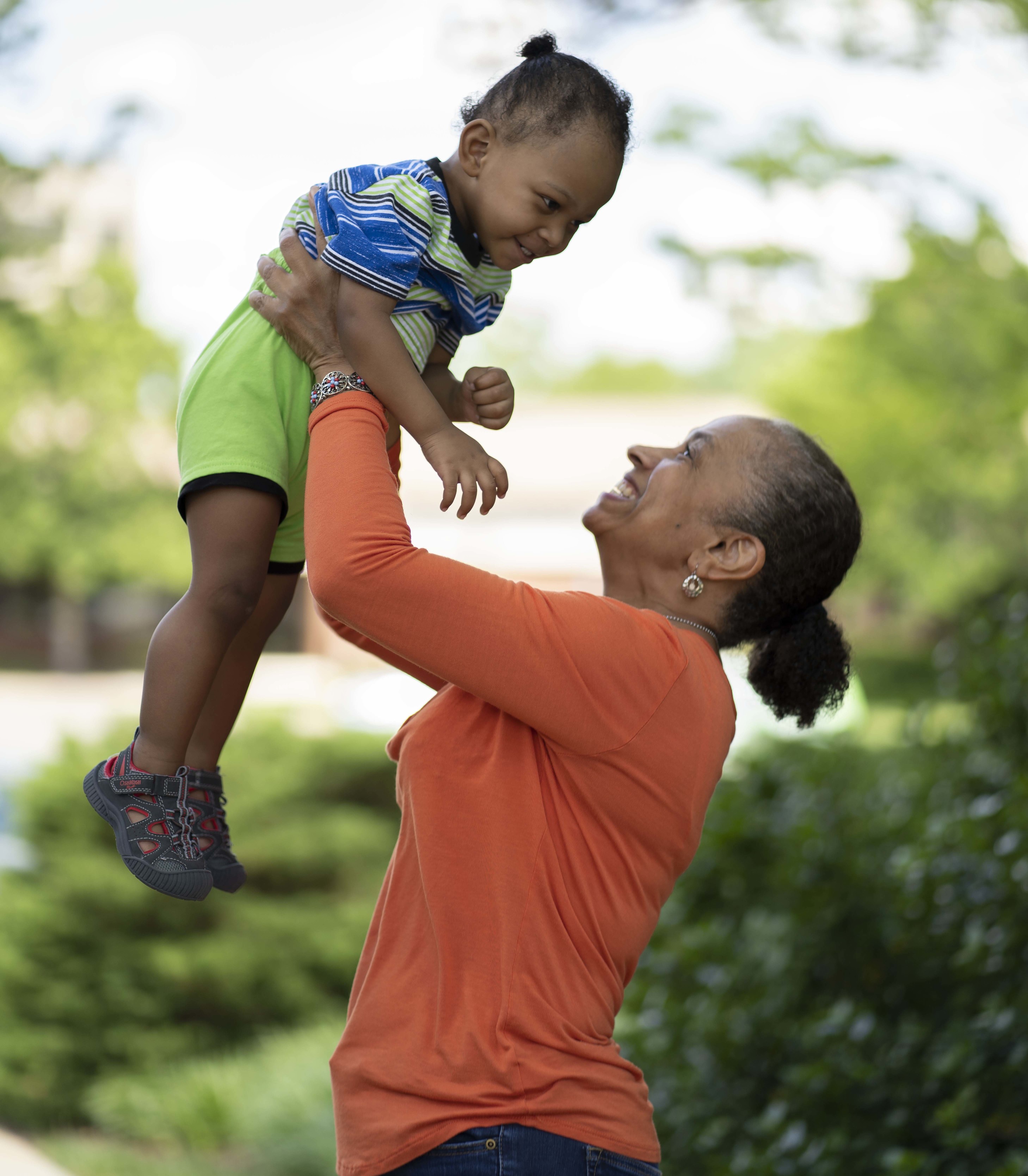 "Without organizations like Britepaths, people like myself would just be hopeless." - Eva
Watch Eva's Story and see how your support Lifts Up Our Neighbors to Thrive. Read More