By becoming a Back to School sponsor, you will help to ensure that every student in our Fairfax County Public Schools partner schools can start the school year strong with the supplies and support they need!
What makes the Britepaths Back to School program unique
Fairfax County, Virginia, is one of the five wealthiest counties in the country – and yet, one in fourteen children lives in poverty. At the beginning of summer break, social workers from Britepaths' Fairfax County Public Schools partner schools report the numbers of backpacks and school supply kits required to support student needs within their school. Britepaths works with a local school supply wholesaler Campus Survival Kits, whose non-profit rate allows us to purchase high quality items at greatly reduced costs. This allows us to serve more students than donations of traditionally sourced supplies from big box or online retailers. And, their pre-packaged kits ensure that the items included fulfill the lists developed for each school and grade level.
With your support, Britepaths will purchase the backpacks and supply kits and have them delivered directly to the schools. Social workers will distribute supplies to students in August, before the start of the school year, so they will be equipped with what they need for their first day! Our 2023 partner schools are listed here. As a donor, you can sponsor an entire school, individual students, or contribute any amount toward the Back To School program. Donate Now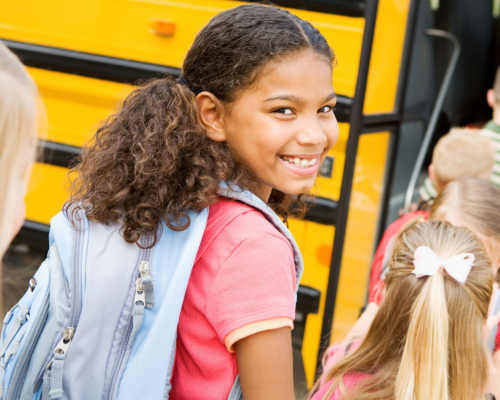 Questions?
Contact Harper Garcia, Community Development Manager, at 703.273.8829 or events@britepaths.org.
Your Support Will Assist Students at These FCPS Schools:
Bailey's Upper ES
Daniels Run ES
Eagle View ES
Fairfax HS
Fairfax Adult HS
Glen Forest ES
Justice HS
Lewis HS
Providence ES
Willow Springs ES
Mail a Check
Address checks to Britepaths and mail to 3959 Pender Drive, Suite 200, Fairfax, VA 22030. Please write BTS23 in memo line.