Britepaths' Food Assistance Programs provide emergency and short-term food assistance to Fairfax County area residents who are struggling to make ends meet – helping them bridge the gap while they recover from a crisis.
Help Our Neighbors:
If you or your organization can support our Food Bridge Program, call Mila Cobos at 703.273.8829 or contact us online.
---
More Information
Our Food Assistance Programs utilize grocery store gift cards as well as non-perishable food and supplies for our pantry to help feed Fairfax County area families in crisis.
Our Food Bridge Supporting Organizations help us deliver food assistance to 30 families every two weeks. Families in this program are typically working with our mentors and staff to budget, save, improve their career prospects, and become self-sufficient. Our Supporting Organizations sign up for a Sunday or two during the year. Normally, they collect and deliver either grocery gift cards or non-perishable food items and supplies to our Food Bridge clients. During the pandemic, they are providing funds to Britepaths to mail grocery store gift cards or mailing gift cards themselves. We have an ongoing need for Food Bridge Supporting Organizations and welcome new organizations to get involved.
Britepaths is a founding member of the Fairfax Food Council, and we support community initiatives to make healthy food available to all.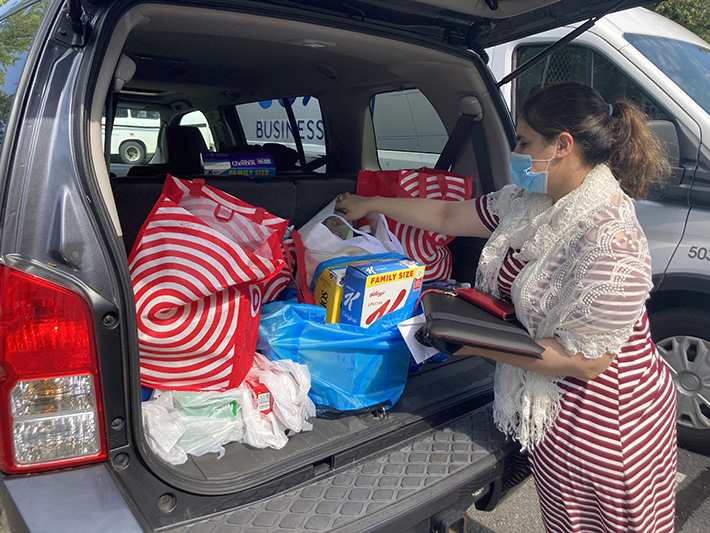 Social Workers: Click Here to learn how to make a referral for Food Assistance.
Need Help? Britepaths requires a referral for our Food and Financial Assistance Programs. Click Here to learn more and see resources.
Thank You to Our Grantors!
Britepaths' Food Bridge Program is Made Possible By: