Due to the lack of affordable housing in Northern Virginia, many of our neighbors are just a paycheck away from being in serious financial trouble and possibly facing homelessness. Anything from a medical emergency to something as simple as car trouble can set a family back for months, and the pandemic has made life even more precarious for families that were already struggling.
This is why Britepaths offers financial assistance grants to our clients in times of crisis. With generous from our supporters, we are able to lend a hand in keeping our clients in their homes and working toward self-sufficiency.
Fairfax County residents are referred to us by social workers at Fairfax County's Coordinated Services Planning (CSP) after completing an intake process and demonstrating that the funds Britepaths provides to the client's landlord, utility or other relevant vendor will help them retain or regain financial stability. Often, the client and other non-profits contribute funds to create a "package" of funds that will pay off the entire bill.
Reliable Rides
"Reliable Rides" is a special segment of our Financial Assistance Program that helps fund major car repairs so that clients in crisis can maintain their cars safely and continue to get to work to support their families. It is the only car repair assistance program in Fairfax County. Referrals are made to Britepaths by CSP based on demonstrated need and the adherence to specified criteria, and we grant assistance as funds are available. Upon accepting a referral, Britepaths negotiates the repair with a partner car repair service or the service the client has retained. Britepaths pays a portion of the bill (typically up to $400) directly to the service provider with the understanding that the client will also help pay.
Financial Education
We ask clients who receive Financial Assistance from us to attend a free virtual Financial Coaching session or take a class/workshop through the Financial Empowerment Center at South County to help them get a handle on their finances. Clients who are interested in working more intensively on their budgeting and financial skills may be eligible for one-on-one Financial Mentoring.
Support Our Financial Assistance/Reliable Rides Program
Britepaths always receives far more requests for Financial Assistance and Reliable Rides assistance than we are able to fulfill. You can donate to Reliable Rides via our secure Donate page. Type "Financial Assistance" or "Reliable Rides" in the Comments on the donation form.
Companies and organizations wishing to sponsor the program or provide car repair discounts or services may contact Diana Ortega at 703.273.8829 or contact us online.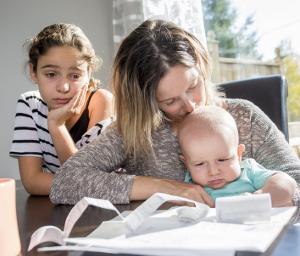 "I wasn't evicted and stayed in the only home my kids ever knew."
– a Fairfax County area mom who received Financial Assistance from Britepaths
Social Workers: Click Here to learn how to make a referral for Financial Assistance.
Need Help? Britepaths' Financial Assistance Program serves Fairfax County residents and requires a referral from Coordinated Services Planning (CSP) at 703.222.0880. Click Here to learn more and see resources.
Britepaths Financial Assistance Program is Made Possible By:
These generous local businesses provide discounts and in-kind services to Britepaths and our Reliable Rides clients to help get them back to work! Thank You!
The Brake Squad of Fairfax
Carquest Auto Parts of Springfield
CRV Auto Repair
J. Auto Services Inc.
J.J. Auto Repair
Mclean Road Services
Philmark Service Center