Vienna Little League and Giant Team Up to Help Hungry Families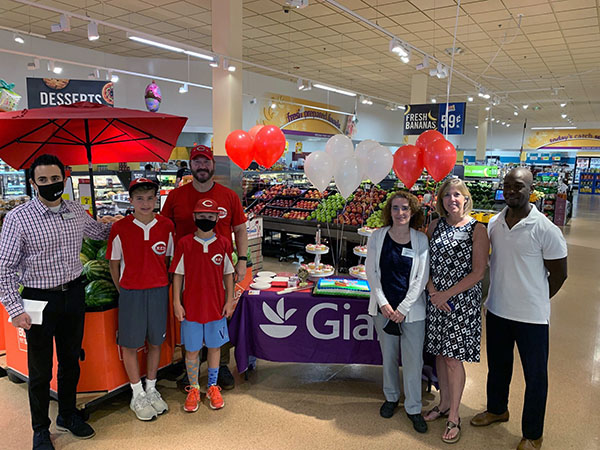 Britepaths is so grateful to Vienna Little League (VLL) and Giant Food in Oakton for teaming up to help feed our families! Giant selected VLL for an MVP award, which included a prize for one of their outstanding players and his team, and a donation of $5,000 in Giant gift cards to a charity of their choice.
On August 30, we met at the Oakton Giant to celebrate the award with VLL Majors Reds player Todd Landwehr, Coach Josh Jenks and a teammate. We are honored that VLL chose Britepaths' Food Bridge program to receive these gift cards to distribute to the families we serve so they can shop for healthy foods for their families while they work through a crisis.