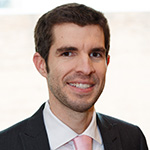 By Adam Van Duesen
Britepaths and Financial Empowerment Center at South County Volunteer
Are you currently saving for retirement? Given the importance of saving, it's a good habit to check in each year to make sure you are saving what you can within your budget.
Here are some tips to think about when contributing to your retirement:
The best time to start saving for retirement is now! Thanks to the impact of compounding, even if you're only able to invest a little bit each month, you're giving those savings potentially decades to grow until you retire.

Does your employer offer to match your contributions to the company retirement plan? If so, this can be a terrific opportunity to increase your retirement savings, even if you're only able to save a little bit each month!

Did you know there is a "savers credit" for your taxes? Depending on your income, you can receive a tax credit based on the amount you contribute to your retirement accounts!
Of course, all of the different options for saving for retirement can be confusing, and we're here to help! Attend one of our virtual classes or schedule a free one-on-one virtual coaching session, where our coaches can help you create a plan to start saving (or save more) for retirement! Click Here to get started.
Adam Van Duesen serves as a volunteer Financial Coach and Instructor for Britepaths' Financial Empowerment Program and the Financial Empowerment Center at South County. He lives in Arlington, Virginia.