Forging a Brighter Path at Artful Living: Forward
We are so grateful to everyone who attended and supported Britepaths' Artful Living: Forward on April 27, 2023 at the Country Club of Fairfax. We raised more than $67,000 to benefit the clients and programs of Britepaths! We enjoyed a juried art show and sale, live music from World's End Jazz, a delicious buffet, scrumptious desserts from Nothing Bundt Cakes and My Alfajor, the festive Artful Vino game, and a lively live auction. We also heard from dedicated volunteer and supporter Mitch Falter, who talked about his work with our Financial Empowerment clients, and how this involvement has touched his own life.
Click Here to View Video of Volunteer Mitch Falter's Remarks
Click Here to View Our Photo Album
Click Here to View the Winning Works from Our Art Show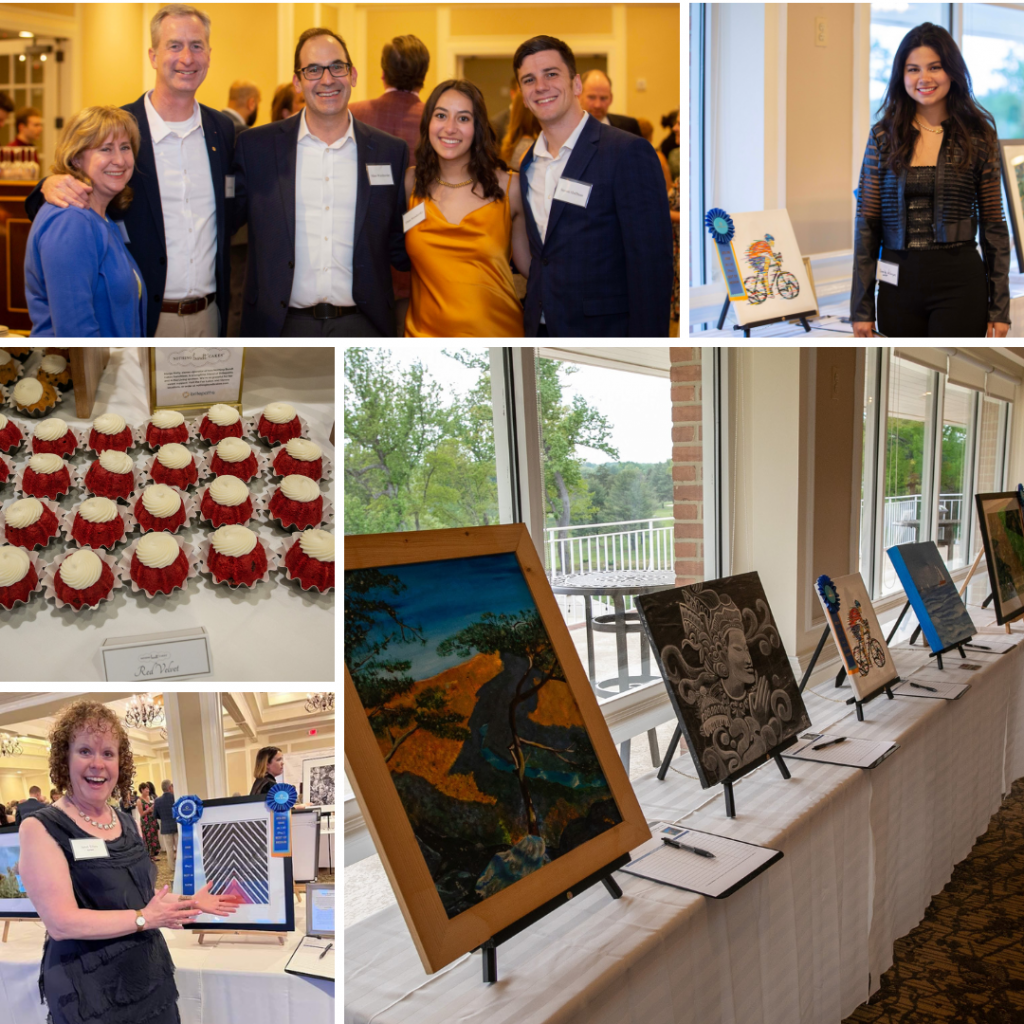 Thank You to Our Generous Sponsors!
IMPRESSIONIST ($5,000-$9,999)

CLASSICAL ($3,000-$4,999)
MainStreet Bank
The Starfish Foundation of Fairfax
CURATOR ($1,000-$2,999)
Anthem HealthKeepers Plus
Apple Federal Credit Union
Northwest Federal Credit Union
Reed Smith, LLP
ReFrame Wealth
SAIC
The Warshavsky Family
ADDITIONAL SPONSORS
Nothing Bundt Cakes Vienna/Tysons and Fair Lakes
The Wine House
Thank You to Our Event Supporters and Volunteers!
ARTISTS
Asia Anderson · Rahul Bardhan · Diaa Bekheet · Dianne Bugash · Sharon Corish · Tracy Hartmann · Joanna Hiatt Kim · Camille Kouyoumdjian · Archa Malhotra · Rosa Marques · Amuri Morris · Jennifer Noda · Paula Pritchard · Katherine Przystup · Robabeh Riasati William Rollins · Cynthia Schoeppel · Sarah Selim · Janet Sifers · Kelly Snyder · Lancia Soans · Nigel Sparks · Carla Steckley · Camila Velazquez · Oyunaa Waskin · Chris Webb · Debra Wright
ART SHOW JUDGES
Lynne Garvey Hodge · Daniel Johnson · Genevieve Brooks Sequinot
ENTERTAINMENT
World's End Jazz
EVENT PLANNING COMMITTEE
Alecia Fowler · Mary Gauthier · Lancia Soans · Shagun Swarup · Peg Weis
PHOTOGRAPHERS
Lizzie Hordell, Hordell Photography · Edmond Joe
GRAPHIC DESIGN
Gino Rodriguez Designs