Artful Living: Resilience!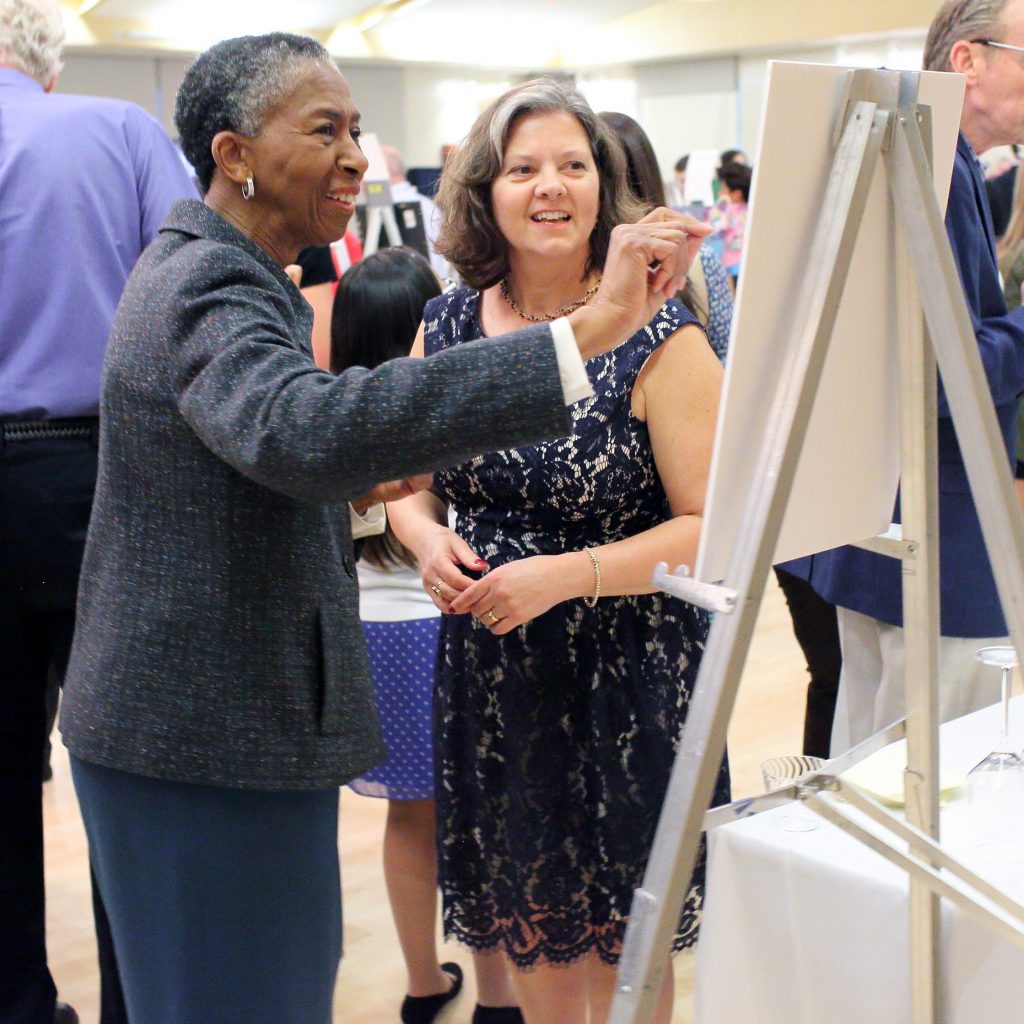 Thank you to everyone who joined us at Artful Living on Saturday, April 22, an evening of Art, Wine and Strengthening Our Community in association with the Fairfax Spotlight on the Arts Festival!
Britepaths raised nearly $40,000 to support our work to provide emergency assistance and personal empowerment services to struggling residents of the Fairfax County area. We donated $1,000 of the proceeds to the Spotlight on the Arts Scholarship Fund.
The evening included a juried art show with local art for sale, entertainment by Latin-jazz band Batida Diferente, and a live auction run by Matthew Quinn of Quinn's Auction Galleries. Auction items included a "sports-lovers" package with an opportunity to dine with former Washington Redskin Darrell Green, Associate Athletic Director at George Mason University. Attendees also enjoyed appetizers from Dolce Vita and beer, wine and hard cider tastings.
The event's theme was "Resilience." A Britepaths Financial Mentoring client, Frajille, told her story of how she worked closely with the organization's staff and volunteers over the last two years to develop budgeting skills, build her savings, and resolve personal and financial issues. She is now supporting her two daughters on her own and pursuing educational opportunities to further her career opportunities.
The show featured 55 works in a variety of media by artists from the Washington, DC, metropolitan area. Attendees purchased 33 of the works, with 50 percent or more of the proceeds going to Britepaths. The works were judged by Jessie Whitten, a Falls Church-based artist, designer and teacher; Trudi Arnold, who has worked as a professional artist and art teacher in Fairfax County for more than 25 years; and Erin Ryan of Fairfax Station, a sales leader in the software industry who enjoys drawing and painting. Attendees were also invited to vote for a "People's Choice" ribbon winner.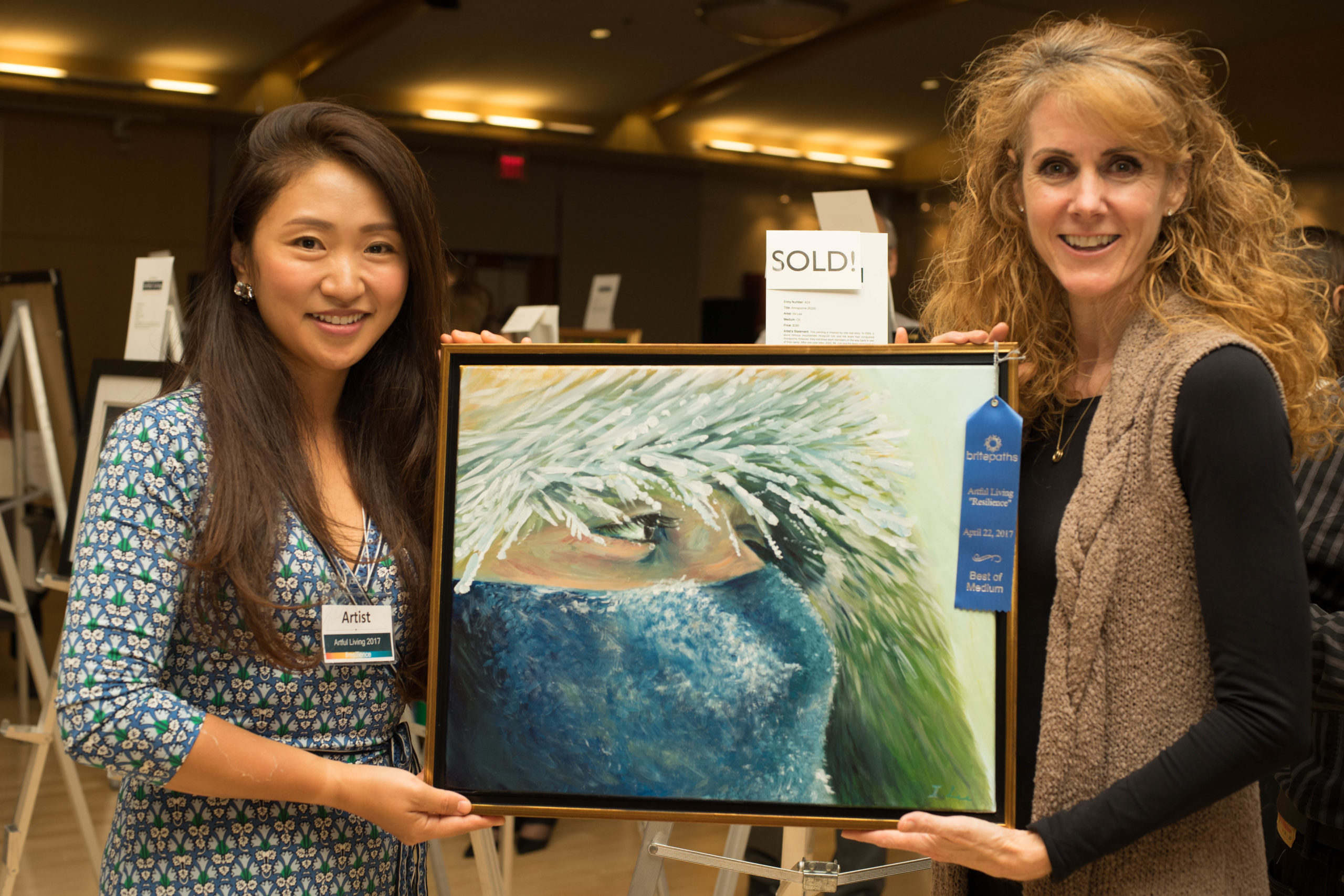 Learn More About the Event: