News Article: Collect for Kids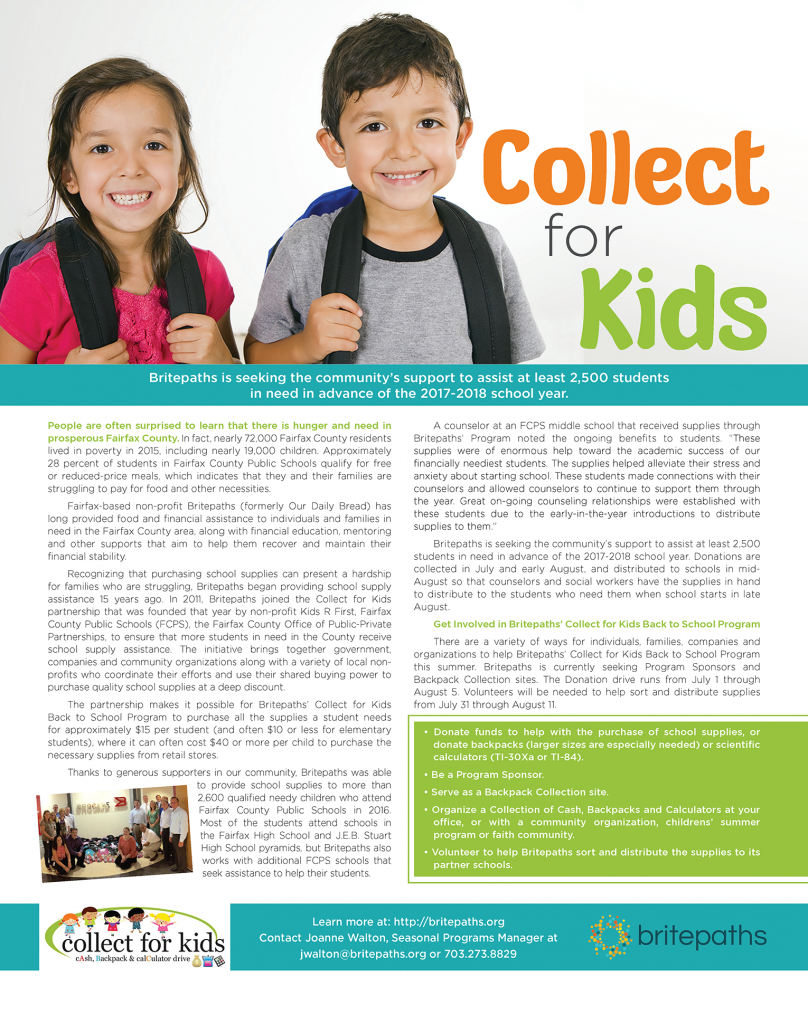 The May-June 2017 issue of Fairfax Woman Magazine features Britepaths' Collect for Kids Back to School Program. Britepaths is part of the County-wide Collect for Kids partnership to help ensure that as many students in need as possible in Fairfax County Public Schools are able to start off the school year with everything they need to succeed.
Each summer, Britepaths seeks the community's support to collect funds, backpacks and scientific calculators so we can help thousands of students at Fairfax HS, JEB Stuart HS and many of the elementary and middle schools that feed into them.
Read the Article
Learn More and Support Our Collect for Kids Back to School Program