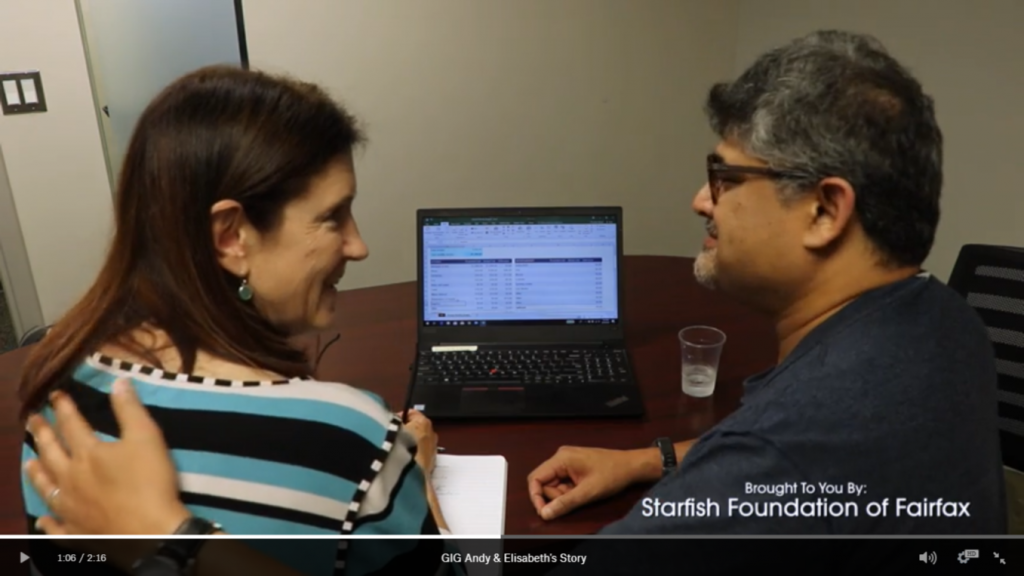 Britepaths' Give Instead Gala on September 26, 2019 was an opportunity for community members to help local families in need instead of spending time and money on a snazzy new outfit, a babysitter for the kids or rearranging your already busy calendar. A big thank you to our sponsors, and all who purchased "tickets." We raised more than $18,000 to help our families THRIVE!
Thank you to our courageous clients for sharing their stories of how Britepaths has helped them help themselves to brighter futures, and to our wonderful volunteers for explaining how much it means to them to share in their mentees' success. Though the Give Instead Gala is over, their thoughts on the impact of our work are still meaningful. Videos by Ryan Burke Productions. Thank you to the Starfish Foundation of Fairfax for sponsoring our client testimonials (below).
A Special Thank You to Our Sponsors! The Righteam @ Avery Hess Realtors, Edelman Financial Engines, Glenn Hediger and Nancy McLernon, Starfish Foundation of Fairfax, The Wine House, Chubby Squirrel Brewing Company and Alya Salon & Spa.
---
Andy and Elisabeth, Financial Mentoring Clients
Rhonda, Volunteer Financial Coach and Mentor
Regina, Financial Mentoring Client
Sarah and Erica, Financial Mentors and employees of supporter Sullivan Bruyette Speros & Blayney
Financial Mentor Ken and Mentee Amber
Network Up Client Megan