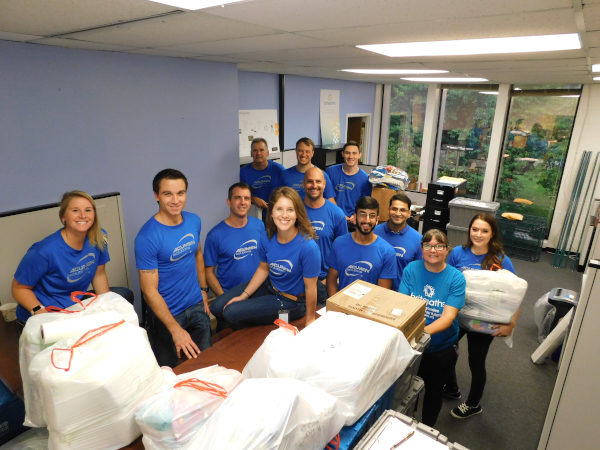 A big thanks to volunteers from Acumen Solutions
who helped us pack up on September 27 for the move!

Britepaths Has Moved! We are no longer at 4080 Chain Bridge Road. Please Update Your Records!
Our New Address
3959 Pender Drive, Suite 200
Fairfax, VA  22030
See Our Directions Page
Our phone, fax and email address remain the same.
Thank You to Our Supporters for Helping Us Move!
Financial Support:
John Edward Fowler Memorial Foundation Grant
Furniture Donations:
Human Touch, LLC
The Borenstein Group
Logistics and Boxes:
The Paxton Companies
Lend-A-Box LLC
1-800 Got Junk
Pantry Shelving Installation:
Nolan Carney's Eagle Scout Project
Storage:
The Tower Club of Tysons
Volunteer Groups:
Playa Hotels & Resorts
Acumen Solutions
Many Individual Volunteers
Categories: