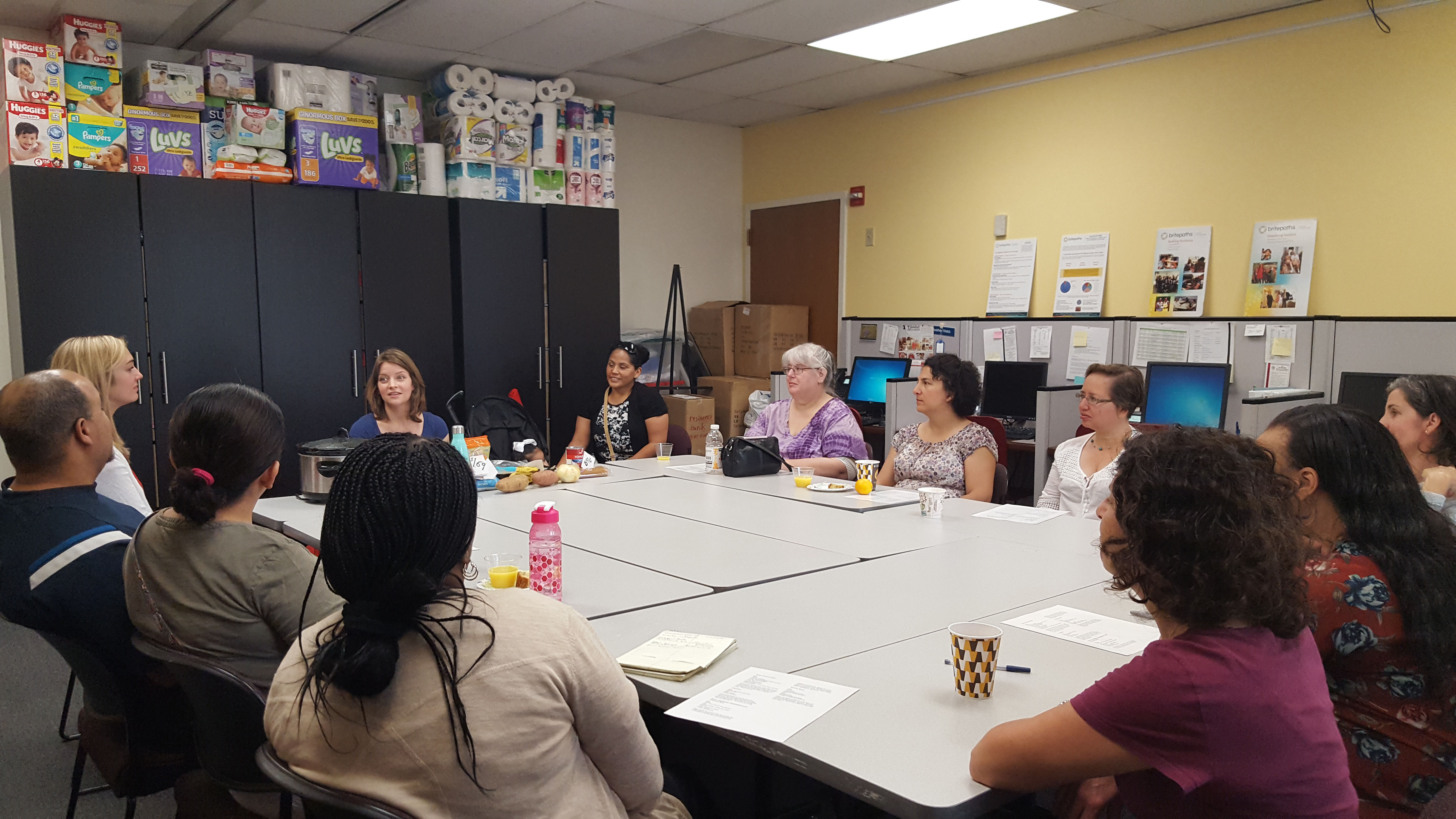 Britepaths is so grateful to volunteers from the Junior League of Northern Virginia for organizing and presenting a Healthy Eating Workshop at Britepaths for our Project Bridge Program clients on Saturday, May 20.

The volunteers led separate workshops for the parents and their children, and then they all came together for a food tasting. 
In the office, parents talked about ways to eat economically and healthy. Some of the topics they covered were, buying in bulk when possible, dry vs. canned beans, frozen fruits and veggies are fine, buy seasonal.
Meanwhile, outside, the kids made guacamole in a sandwich bag. Each put in some avocado, squeezed in lime juice, and added some salt and squished and squeezed the avocado until they got the texture they wanted. Kids talked about ways to eat healthy and drew on paper plates what a healthy and nutritious meal looks like. The children then joined their parents inside to eat bean burrito bowls using the guacamole the kids made.
After lunch, everyone went to the Community Farmer's Market in Fairfax City, which is right outside Britepaths' office on the Fairfax County Judicial Complex. Junior League of Northern Virginia is once again sponsoring Britepaths' Our Daily Veggies Program, which provides vouchers for our clients to purchase fresh fruits and veggies at participating Farmer's Market stands. Our clients enjoyed perusing the fresh produce and selecting some to bring home to make some healthy meals.
Categories: