We are so grateful to all the indivduals and organizations in our community who have been donating to help stock our Emergency Pantry this fall. The pantry is filling up, but we still have many needs. See below for most-needed items, and learn about some of the wonderful donations that have been coming in. 
Please Note: Our Offices will be Closed on Dec. 24-31, and we will not be available to accept donations during that time.
Please Donate and Please Share!
Britepaths is located at 3959 Pender Dr., #200, Fairfax, VA 22030
We are typically able to accept donations Mon.-Fri., 10a-2p, but we ask that you contact us ahead of time to arrange drop-off. 703.273.8829 or info@britepaths.org.
We also have a *great need* for reusable grocery bags to distribute food.
Thank You!
Most-Needed Items: URGENT NEEDS
Food
Cereal (family sized, healthy types with less sugar, please!)
Rice
Household/Hygiene Items
Toilet paper
Laundry detergent (liquid or pods)
All-purpose cleaners/Windex/toilet bowl cleaner
Shampoo/Conditioner
Body wash
Deodorant
In the News: Click Here to read the Fairfax Connection article about our urgent pantry needs in November 2021
---
Maya Singhal's Birthday
We're so grateful to Maya Singhal and her friends and family for helping our families as part of her birthday celebration. She asked her loved ones to donate food and supplies for our pantry and delivered them on Dec. 21.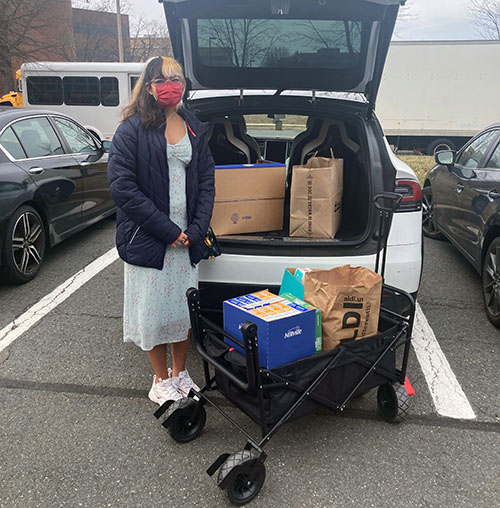 ---
Girl Scout Troop 56092
Thank you to the Daisies and Brownies of Girl Scout Troop 56092 at Colin Powell ES in Centreville for running a food drive and collecting more than 500 pounds of pantry donations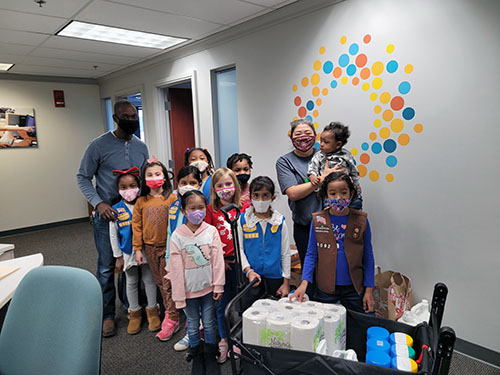 ---
Anytime Fitness Fairfax
For many years, the staff and members of Anytime Fitness Fairfax have been collecting food and gift cards to help stock our pantry at the holidays. They held a donation drive in November 2021 and delivered more than 500 pounds of donations in December.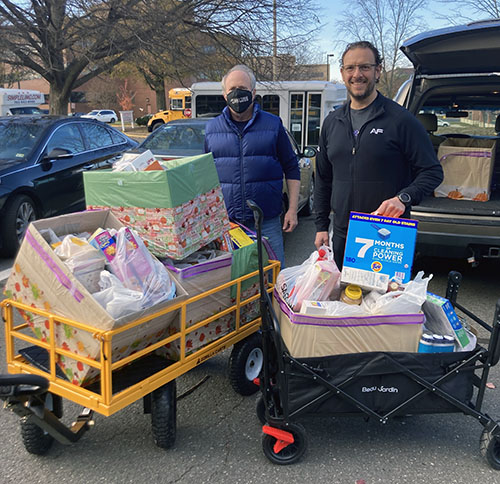 ---
Kai's Food Drive
Kai Genieser, a sophomore at Flint Hill School, organized a food drive by creating a flyer and asking his neighbors to donate. In total they donated 186 pounds of essentials for Fairfax families in need.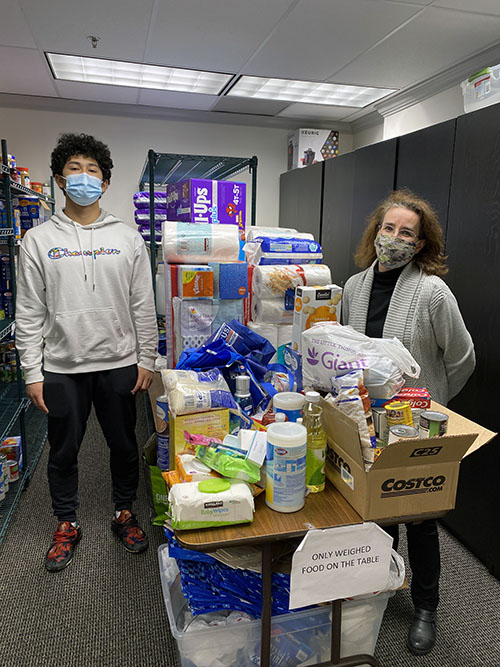 ---
Tom Family Donation
Britepaths' Board Member Alan Tom and his family recently donated more than 100 pounds of greatly needed food and supplies.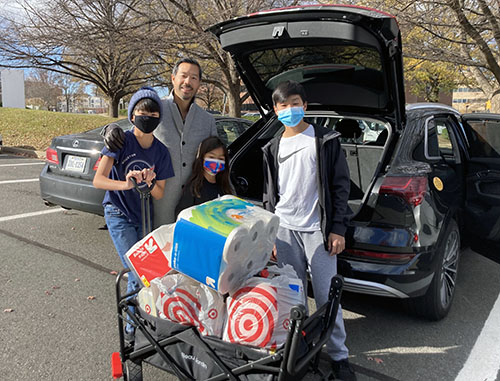 ---
Old Lee Hills/Hugo the Gargoyle Little Free Library Food Drive
We reopened our Pantry in July 2021 after closing for more than a year due to the pandemic. Our friends in the Old Lee Hills neighborhood of Fairfax City heard our urgent call for food and ran a collection at "Hugo the Gargoyle's" Little Free Library throughout July. They donated a total of 713 pounds, 606 items and $350 in grocery store gift cards. So grateful to the Jaworski and McCarthy families for spearheading this effort and matching donations, the Old Town Fairfax Business Association for sponsoring, and to the many donors who supported this effort.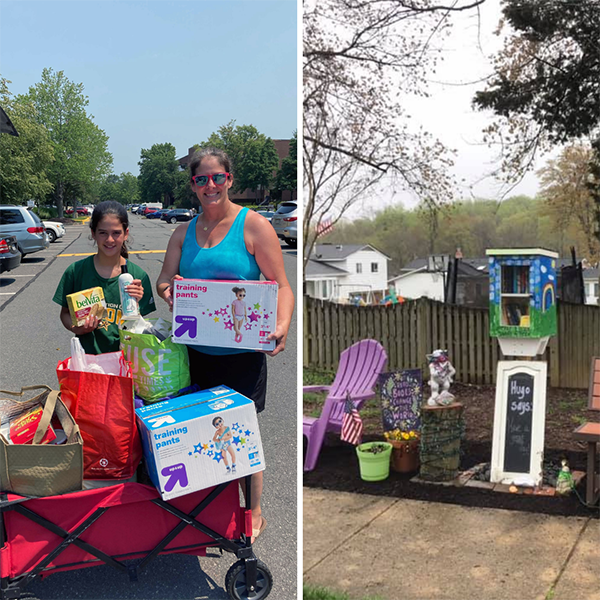 Categories: