A Partnership to Fight Child Hunger in the Fairfax County Area
Our Food4Thought program works with volunteers and staff at our Partner Schools, which are participating Fairfax County Public Schools, to provide healthy meals, drinks and snacks over the weekend to children who receive free or reduced-price meals during school days. For many of these children, school meals might be the only ones they receive. In 2020, Food4Thought assisted 1,309 students in 20 Partner Schools! We currently have 22 partners.
COVID-19/21-22 School Year Update -- Please Read: During COVID-19, Britepaths' staff has maintained communications with staff and volunteers at our Partner Schools and supported them as needed. We are in the process of collecting information from the schools about their donation needs for the 2021-22 school year, and will update our information as we receive it. Cash Donations continue to be most helpful and allow us to provide gift cards to assist schools so they may purchase food and have flexibility to assist students and their families in the way that works best for them.
How Food4Thought Works
Britepaths partners with the Parent Teacher Associations, social workers and staff at Partner FCPS schools to help them create packages of non-perishable foods and drinks to send home each weekend with children in their school who have been identified as having need for food assistance. Volunteers and staff at the schools are collecting donations of appropriate foods and discreetly distributing the packs to children in their schools who have been identified as having the greatest need. Britepaths provides technical support to the schools, and passes on donations (minus a minimal administrative fee) from community members who would like to help.
Britepaths is proud to be an Ignite Partner with Fairfax County Public Schools. Through a shared grant from Fairfax County, Britepaths partners with Food for Others to assist as many students in need as possible across FCPS with weekend food support. Food for Others largely receives and distributes packs to Title 1 schools, while Britepaths works with partner schools to help them generate packs from supporters in their own community. At some schools we partner with other organizations that provide support, including A Place to Stand in Fairfax City schools, Food for Neighbors at Falls Church HS and Blessings in a Backpack at Mosaic ES in Fairfax.
Learn More and Get Involved!
Contact: Mila Cobos at mcobos@britepaths.org or 703.273.8829.
Grateful to Our Grantors and Partners
Grantors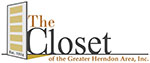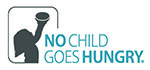 Helen G. Gifford Foundation (for Marshall Road ES)
Christian Science Church in Fairfax (for Daniels Run ES)
Partners