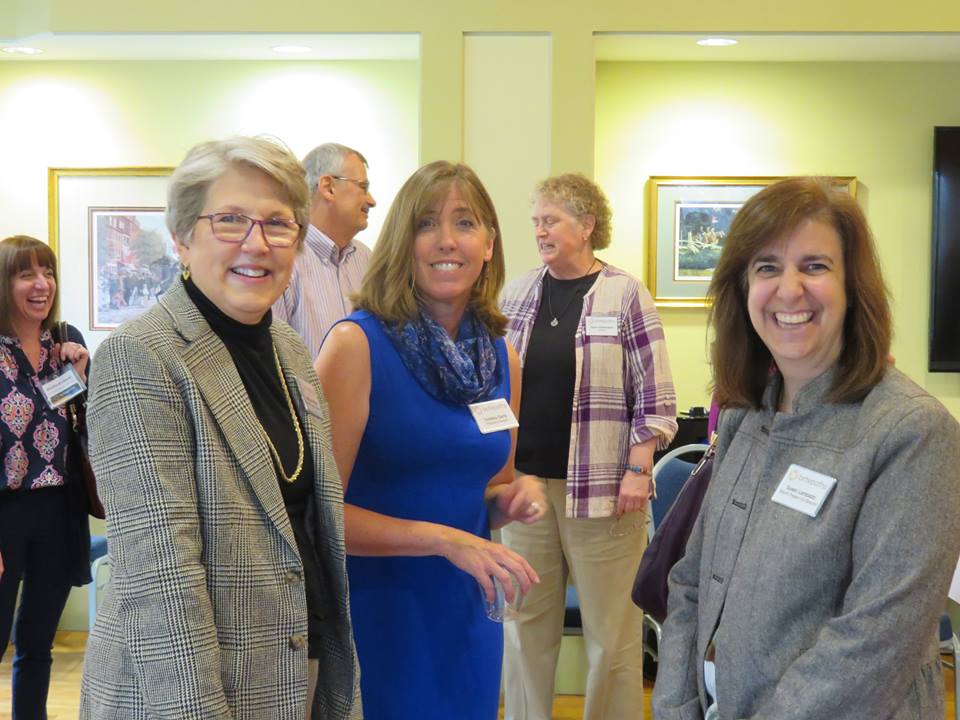 April is National Volunteer Appreciation Month, and all of us at Britepaths are so incredibly grateful to our volunteers! In 2016, 1,293 volunteers gave more than 9,100 hours of their time to support our work and make life better for our families.
 
Some of the major ways our volunteers support us are: Serving on our Board of Directors; mentoring clients in our Financial Literacy, Project BRIDGE, 3 Cups of Coffee and Naomi Project Programs; teaching budgeting classes and providing financial counseling; distributing Financial Assistance; serving as a coordinator for a congregation, business or organization to collect and deliver food and/or grocery gift cards to our Food Bridge Program clients; helping with data entry and other important tasks in our office; and helping plan and run our events. There are so many other ways that volunteers help us that are too numerous to list.
Britepaths held a special event on the evening of March 26 at Historic Blenheim in Fairfax City to thank long-time volunteers and supporters who help our families in so many ways. It was a delightful gathering, and it was wonderful to connect with volunteers, and see so many who have served or supported our work for many years. Britepaths' staff provided many of the appetizers and desserts we enjoyed at the event, and we are sharing links to a few of them here.
Thank you to all our volunteers for all the ways you help us -- and our families!
Recipes from the Evening
Categories: