Op-Ed: Helping Families Struggling to Make Ends Meet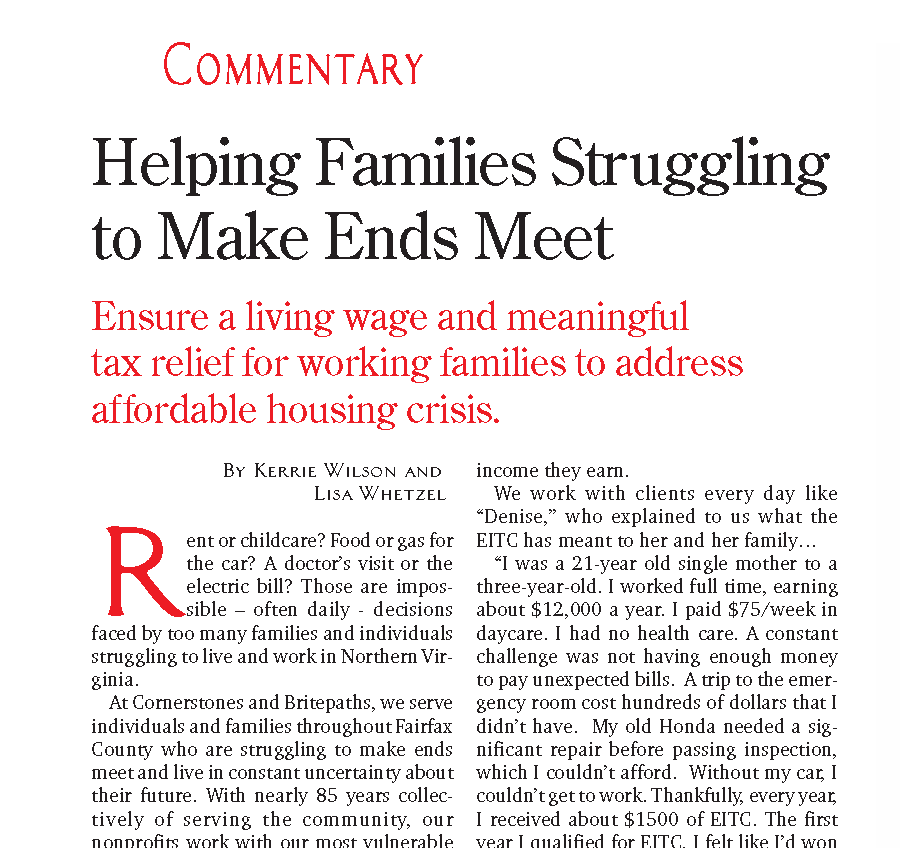 Read the Op-Ed
Connection Newspapers, November 21, 2019

"The tax credit didn't allow me to work any less hard…But it allowed me to make purchases that I could never have afforded and it improved my quality of life." — "Denise"
Proposed improvements to the Earned Income Tax Credit (EITC) and the Child Tax Credit (CTC) could make a huge difference for thousands of Virginia families like Denise's and those you serve by supporting Britepaths' work. 
Please join Britepaths Executive Director Lisa Whetzel and Cornerstones Executive Director Kerrie Wilson in urging Virginia's congressional delegation to support improvements to the federal EITC and CTC, and the governor and state lawmakers to strengthen the state EITC by making it refundable.
More Information from The Commonwealth Institute For Fiscal Analysis.
We are grateful to Connection Newspapers for publishing this op-ed.