Holiday Cheer at Wine and Wonderment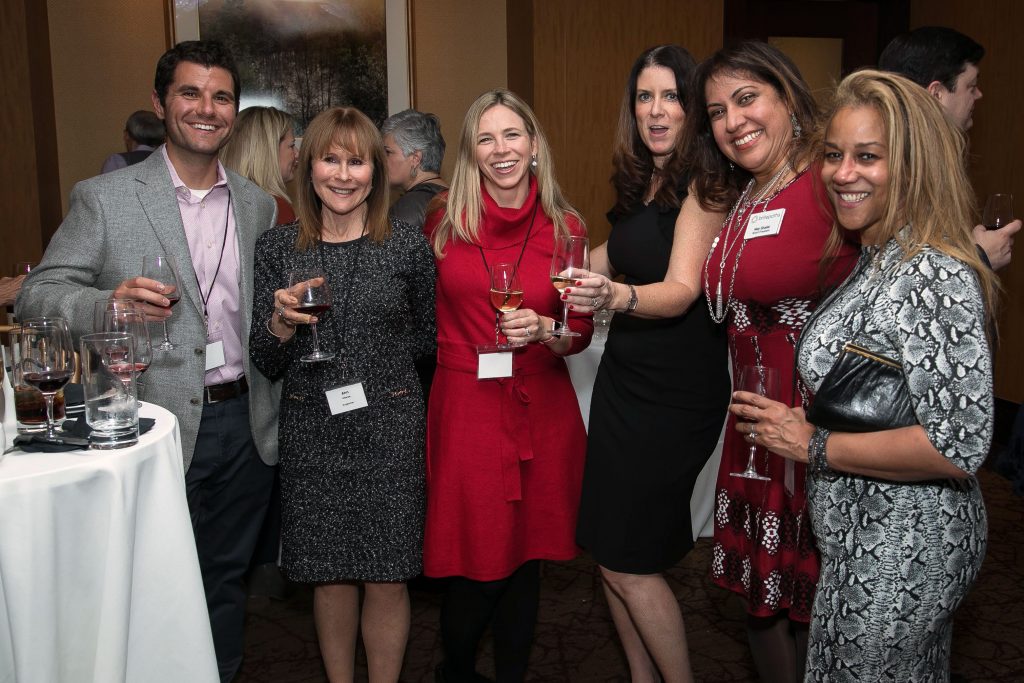 What a delightful evening to kick off the holidays and help our families! Britepaths' Wine and Wonderment event on November 20 at 2941 Restaurant was our last big celebration of our 35th anniversary year. Thank you to all who joined us and supported our Holiday Program! With YOUR support, we raised more than $20,000 to ensure that local families in need enjoy festive meals and gifts for their children this holiday season.
Click Here to View Photos
During the evening, we honored Ken Kozloff, who has been a Financial Literacy volunteer and supporter for eight years, with our Beacon Award. We also recognized Bill Arey, an office volunteer since 2015 who has served more than 1,100 hours and helped us enormously with our data management systems, with our new Britestar Award. We are grateful to both of them for their service and support of our families.
We were also honored to hear from our Workforce Development client Lydine and her Network Up Mentor Dr. Brenda Young about their work together, and to have Providence Elementary School social worker June Bloedorn describe the joy she sees in the families who receive holiday meals and gifts from our supporters.
We are grateful to our speakers and honorees, all who attended, and our Sponsors, City National Bank and Reed Smith, LLP. A big thank you to our wonderful volunteer Photographers, Hernan Vargas and Edmond Joe for these great photos. And thanks to 2941 Restaurant for making it a special evening.