Avenues to Career Training (ACT) offers the necessary foundation for Fairfax County residents to pursue better-paying jobs in healthcare fields where there is a great need for skilled workers (ACT-IT Coming Soon!). It was started in 2018 as a pilot program formed in partnership between Britepaths/Financial Empowerment Center at South County (FECSoCo) and Fairfax County's Department of Housing and Community Development, and is funded through a grant from the Fairfax County Consolidated Community Funding Pool.
Avenues to Career Training sessions are offered for free to qualified participants three times per year. Participants attend an intensive eight-week training session that includes job-readiness skills with the enrichment of math, reading and writing that are contextualized for healthcare. The students also have sessions each week in Financial Literacy with volunteers from FECSoCo and in computer skills training with our partners from Computer C.O.R.E. Other enrichment opportunities include CPR training through Fairfax County Public School's ACE Program, Mental Health First Aid through the Fairfax-Falls Church Community Services Board, guidance in applying for grants to fund their future training, and site visits and guest speakers to learn about professional options in healthcare. The students also use this time to research and take an interest assessment to help them determine their future focus. Graduates continue to receive support as they pursue further education and job opportunities in their new field.
Contact: Sally Meyer, Workforce Development Director, at slmeyer@britepaths.org or 703.704.6101.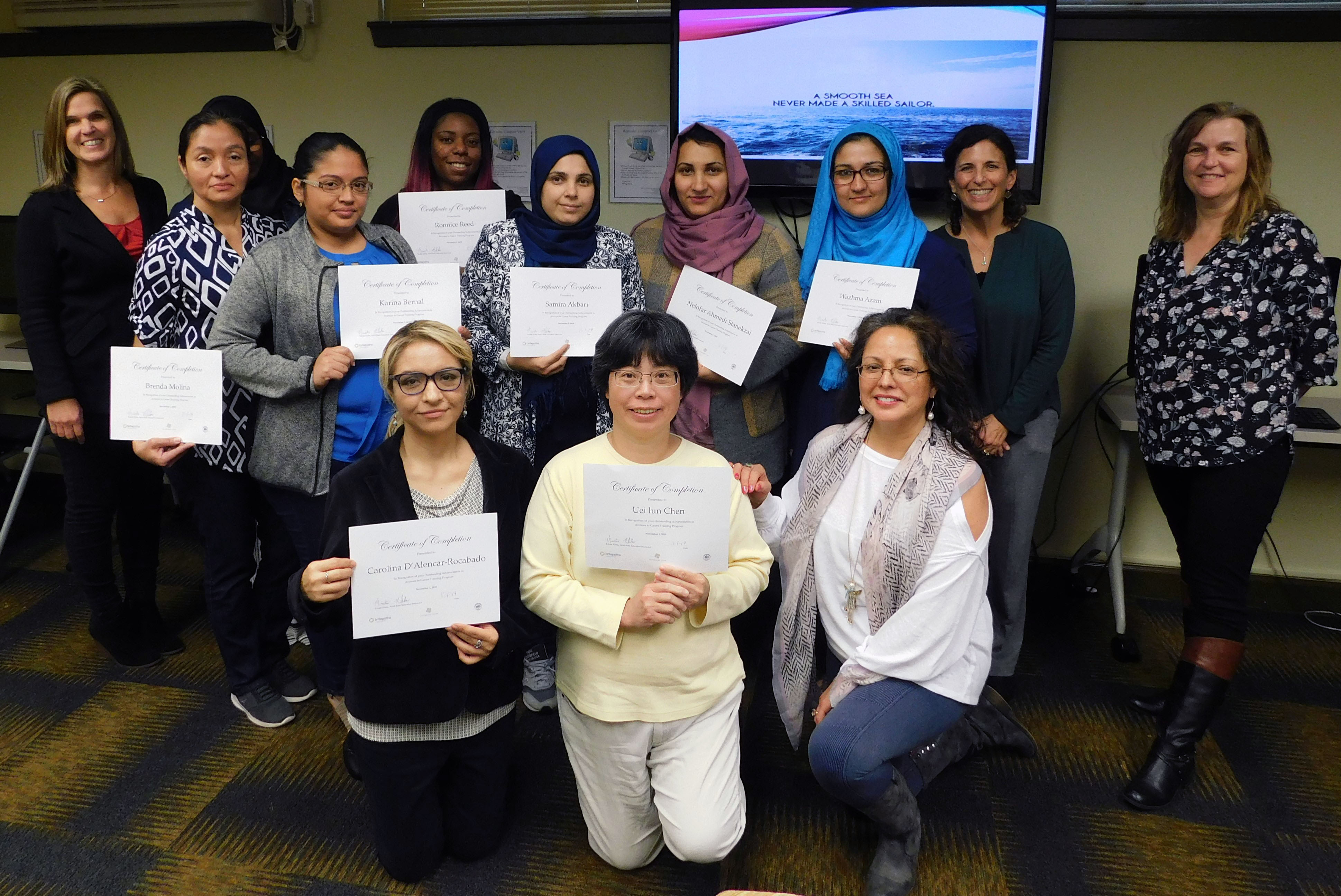 Our Fall 2019 ACT Graduates