Project BRIDGE Graduate Karen
Congratulations to Karen, who worked with her Mentor Tom over the past year to build savings, resolve some tax issues, and is in a better position to take care of her family.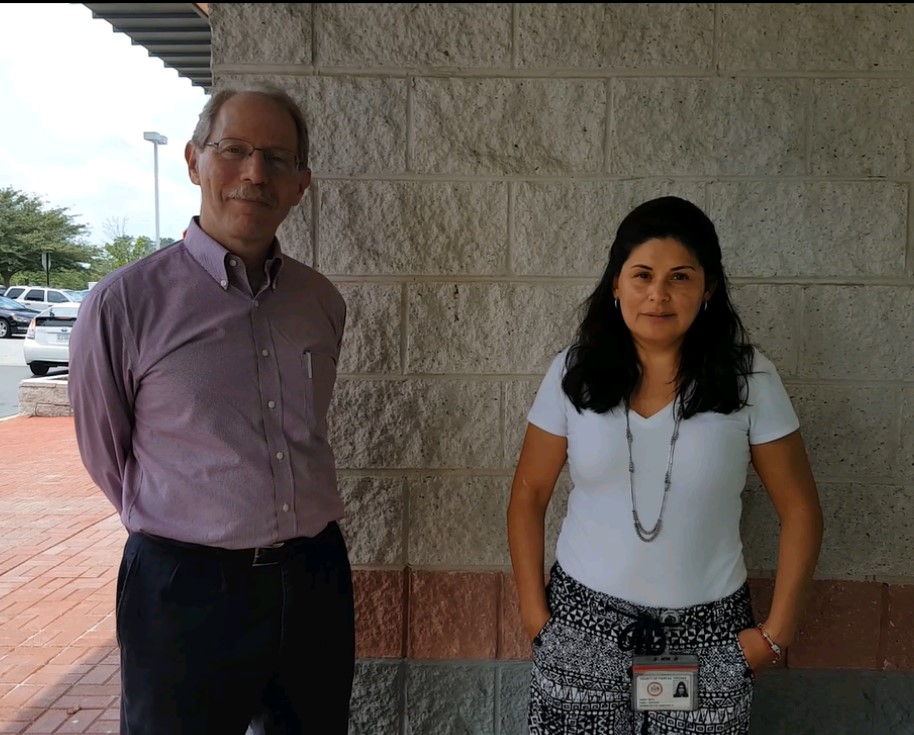 We are so proud of our most recent Project BRIDGE Program graduate, Karen! She lives in central Fairfax and has two daughters. Karen was introduced to Britepaths through her roommate, who was a Project BRIDGE client. Seeing firsthand the growth her roommate was experiencing while in the program, she, too, wanted that for herself. She took the initiative to get connected with Britepaths, and was a great candidate for the program.
Karen already had a strong desire to improve her situation. She had enrolled in her employer's training program designed to enhance and develop skills to continuing growing as a valuable employee. She has a good, stable position as an Administrative Assistant, and with this additional credential that she'll soon receive, she'll be better situated for a promotion.
As she began working with her volunteer Financial Mentor Tom, he quickly learned that although the organization offered a 401K plan, Karen was not participating. She also had existing IRAs and retirement accounts that she had not rolled over. Tom helped her set up her 401K plan and roll over her other retirement savings. At the same time she began contributing to her 401K, she also began making monthly contributions to her Matched Savings Program (MSP) savings account. She saved more than $500 in the MSP and Britepaths provided her a matching grant of $500.
Tom also guided her in her effort to resolve income tax issues that arose from having gone through a divorce and moving from a different states. She also paid off an outstanding credit card bill, and with the help of Britepaths' financial assistance program, was able to afford a much needed car repair. She is grateful to Tom for helping her learn how to track her spending and stay on budget so she can better provide for family. Karen noted that she enjoyed coming to the Life Skills Seminars while she was with the program, and said she especially liked the healthy eating, income tax preparation and yoga workshops.
Karen and Tom met with Britepaths' Project BRIDGE Program Manager Sally Meyer and Financial Literacy Manager Marcelle Miles on June 26, 2016 to celebrate her graduation. They also presented her with her match check for her MSP success.
In addition to thanking Britepaths, Karen thanked Tom for all the time he spent meeting with her and helping her set and achieve her goals. She said, "I thank Tom very much for taking his time and all what I learned from him."
Tom said, "I really enjoyed the experience over the last year in our monthly meetings. And what's always impressed me was your willingness to be open to new ideas and suggestions, and as we explored ways to move toward sort of a financial goals and financial independence….It really was a learning experience for me as well, in terms of ways that we could strategize together to better figure out your financial future. So it's been a great experience. So, I thank you."