Thank You for Helping Us Stuff the Bus!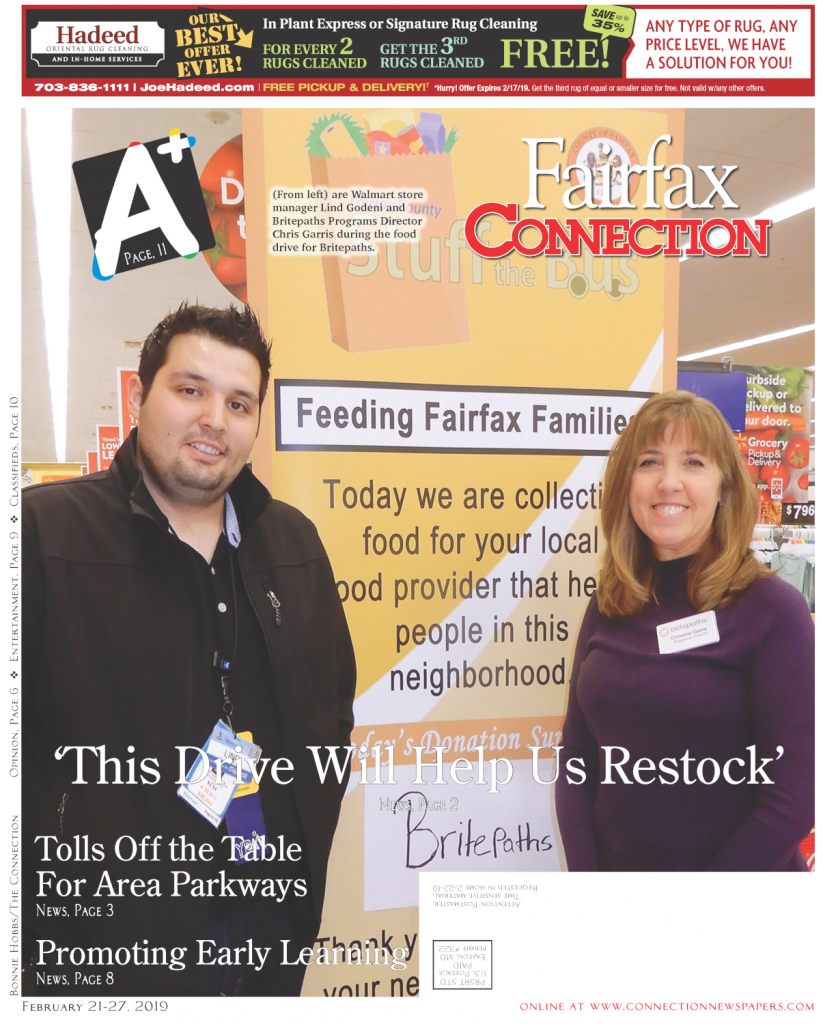 It's always exciting to see the community come together each year at our Stuff the Bus Food Drive! Our 2019 drive was Saturday, February 16 at the Walmart in Fairfax City. We received more than $1,700 in funds and gift card donations, and 1,200 pounds of food valued at more than $2,000!
Bonnie Hobbs from the Fairfax Connection was with us to capture the spirit of giving that was so alive that day. Read the Article
Thanks to Braddock Supervisor John C. Cook and City of Fairfax Mayor David Meyer for coming by to support us! We greatly appreciate the wonderful volunteers from the Fairfax Royals 13U Blue Baseball Team, Fair Oaks District Police Officers and Volunteer Fairfax Volunteers for Change. And a special shout-out to all the great volunteers who brought the donations back to our pantry at the end of the day!
We are grateful to Fairfax County and FASTRAN for inviting us to be part of this amazing annual event to stock local pantries in the winter and Walmart for hosting us. And we are most grateful to all of YOU who came out to help us Stuff the Bus to help our neighbors in need! Click Here to learn more about Stuff the Bus.