Artful Living 2019: Art Show Winning Works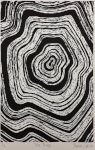 Congratulations to the artists whose works received recognition in the Juried Art Show at Artful Living: Thrive on Thursday, May 2, 2019 at the Country Club of Fairfax.
And a HUGE thank you to all the Artists who participated in the show. Britepaths received and displayed 58 works from artists who live throughout the Washington, D.C., Metropolitan area from our Call for Art. The artists donated their pieces, which were offered for sale at the event to support our work in the community.
A special thank you to our Judges! Lynne Garvey-Hodge, Daniel Johnson and Jessie Whitten
See our Artful Living page for more information and photos from the event, and if you're an artist, be sure to check back later this year for the Call for Art for our 2020 show!
Category
Work
Artist
Photo
Best in Medium, Mixed Media/Other
"Nature Patterns" Series
(shown: "Tree Rings")
Sharon Corish, Clifton
Best in Medium, Oil & Acrylic
"I Grow Where I Am Planted"
Monica Tucker-Harley,
Fairfax
Best in Medium, Water Color
"The Castle Playground"
Alex Carr, Purcellville

Best in Medium, Ceramic/
Sculpture/Fabric Art
"Survive, Change, Thrive"
Etta Johnson, Vienna

Best in Medium, Photography
"Flourish"
Holly Crowder, Annandale
Best in Medium, Charcoal
"Care"
Robabeh Riasati,
Fairfax Station
Best in Medium, Woodcut Print
"The Rowers"
Charles Mai, Arlington

People's Choice Award
"Beneath the Surface"
Karen Wawrzaszek, Vienna