Appreciating Our Amazing Volunteers!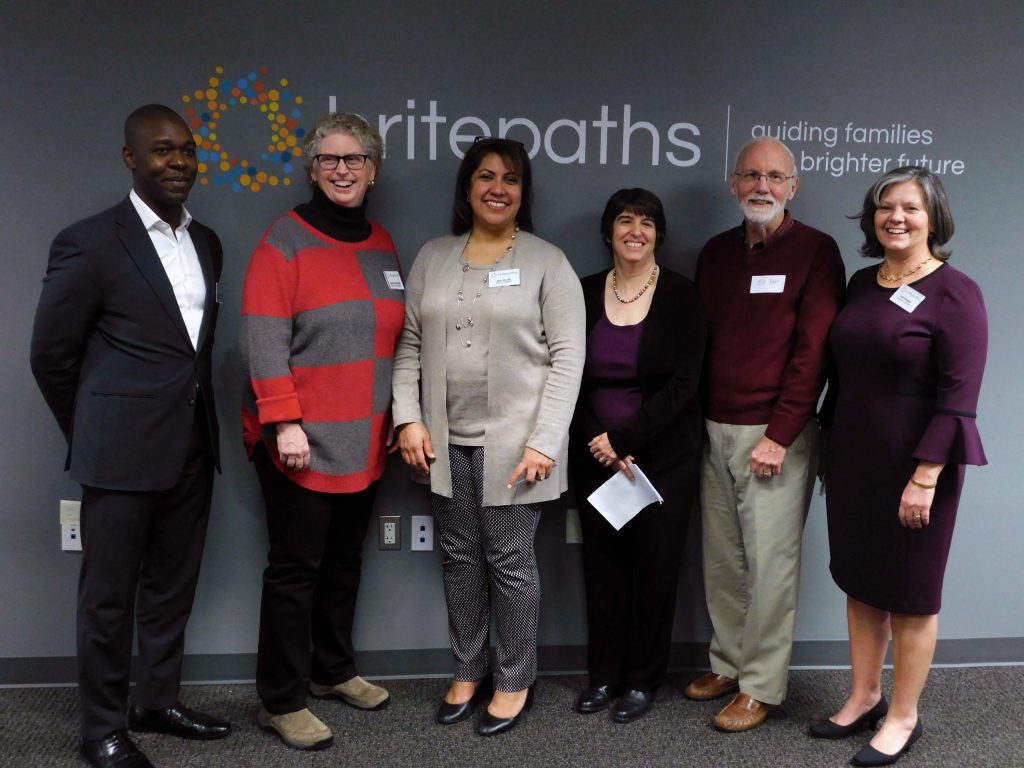 All of us at Britepaths appreciate our volunteers and supporters Every Day! But we held a special celebration on February 27 and enjoyed spending time with long-time and new volunteers and supporters who are helping make life better for our families. Our staff made appetizers and desserts to share, and we heard from a couple of our long-time office volunteers. View Photo Album
Bill Arey has volunteered since 2015 and has served more than 1,100 hours. He has helped us enormously with our data management systems, along with many other critical operations tasks, and received our first Britestar Award recognition at our Wine and Wonderment event in November 2019. Jean Schiro-Zavela began volunteering with us in 2011 and has volunteered more than 1,750 hours since that time. She has assisted us in the office in a variety of ways over the years, but for the past several years she has provided vital supports for our Financial Literacy Program that has saved our staff numerous hours of data entry and office work, freeing them up more to work with clients and volunteers.
We are so grateful to all of our volunteers, who are giving of their time, talent and treasure to help our neighbors and extend our reach far beyond what our staff could do on their own. In 2019, 755 volunteers gave 8,079 hours of their time to support our work, at a value of more than $280,000. But it is impossible to measure or put a price on the value of their work to our staff and families. Thank You!