Fairfax Woman: Celebrating 35 Years of Helping Families Thrive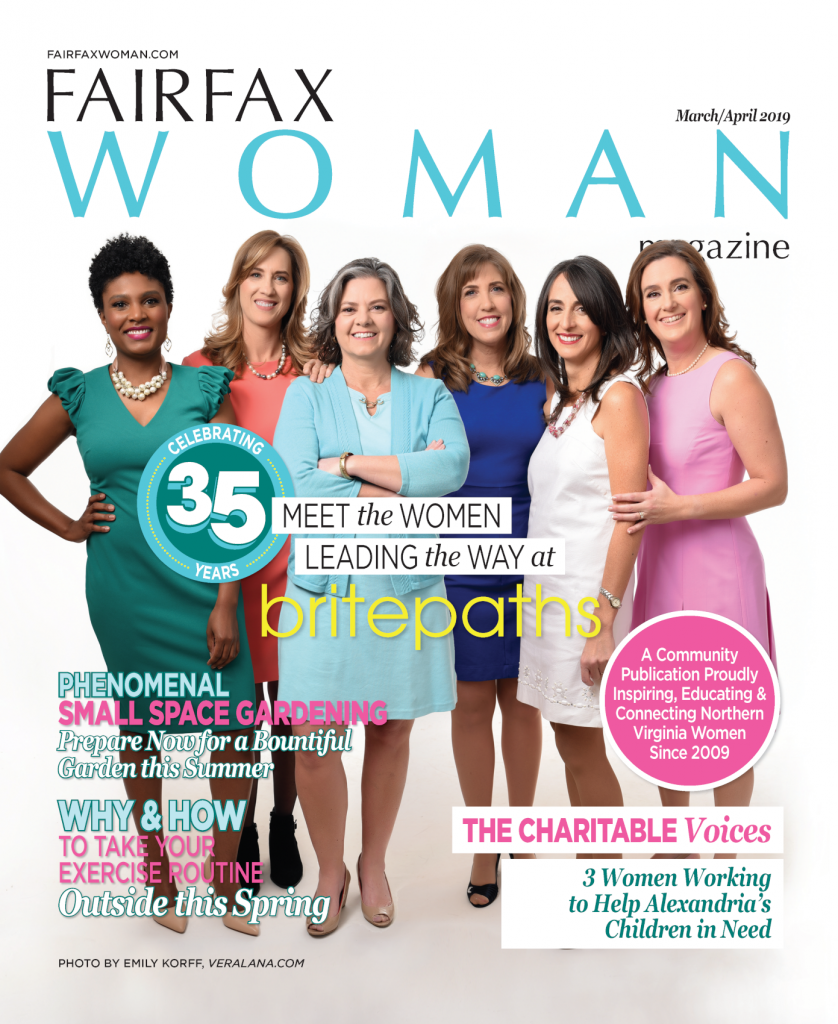 As we celebrate our 35th anniversary, Britepaths' leadership team is featured in the March-April 2019 issue of Fairfax Woman Magazine.
Read the Article. Read the Flip Snack version.
In the cover photo, from left, are: D'Ivonne Holman, Director of Development; Marcelle Miles, Financial Literacy Program Director; Lisa Whetzel, Executive Director; Christina Garris, Programs Director; Maria Jose Cantoni, Financial Empowerment Center at South County Director; and Cheryl Mitchell, Finance Manager.
We are grateful to Fairfax Woman for offering us this amazing opportunity, as well as Emily Korff of Veralana Photography for the photos and the stylists of Alya Salon & Spa for providing hair and makeup for the Britepaths leadership team!