Party for a Cause with Houk Robinson Duo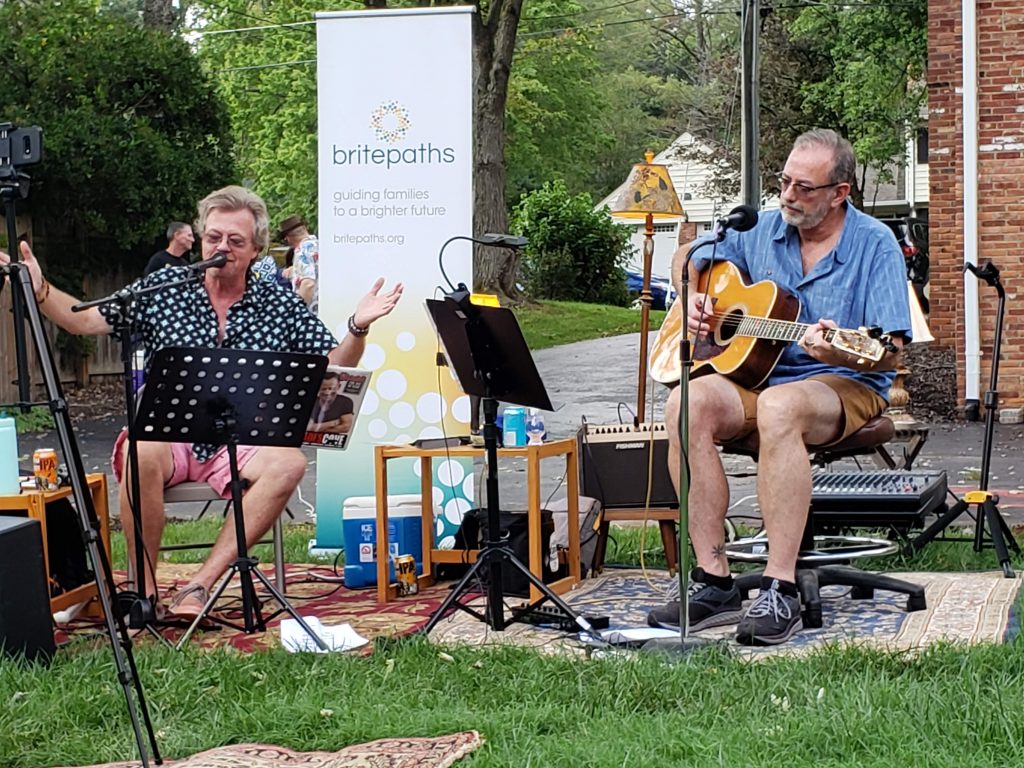 On Saturday, September 12, 2020, Britepaths Board President May Shallal and her husband Scott Shannon hosted Party for a Cause to benefit Britepaths. The evening featured a small socially distanced outdoor gathering at their home with a performance by local favorites the Houk Robinson Duo. The concert was live streamed on Facebook, and attendees and virtual viewers donated nearly $2,000 to help our families during this challenging time.
Attendees also enjoyed dinner from JV's Restaurant, where the Houk Robinson Duo often perform, and which has hosted a benefit concert for Britepaths for the last three years. We're so sorry we'll have to miss our friends at JV's this year due to the pandemic.
We are so grateful to May and Scott for hosting this event and for all the ways they help our families. And a big thank you to Steve Houk and Jess Robinson for lending their time and talents, and to all who donated. This was truly a evening of Neighbors Helping Neighbors.
Living On Music: Steve Houk regularly writes and host podcasts about local and nationally recognized musicians for The Zebra Press/Living On Music.