Virtual Resources for Your Finances, Job Search and More
Britepaths and the Financial Empowerment Center at South County (FECSoCo) are offering free virtual consulting services and workshops to help with your personal finances, job search and more. Join our LinkedIn Group to receive regular updates on our offerings.
Click Here for FECSoCo monthly e-newsletter.
One-on-One, Confidential Consulting
Free and Confidential Coaching and Consulting. To book an appointment, Click Here, or call 703.704.6101 or email info@FECSoCo.org.
Financial Coaching: Speak confidentially with a trained volunteer financial coach.
Workforce/Job Readiness Coaching: Refresh your resume, polish your interviewing skills and more.
Small Business Consulting: Speak with a professional who will provide guidance with emergency loans, help create a business plan and develop effective strategies.
Tax Preparation Consulting: Preparation of prior year tax returns, amendments, counseling on tax issues. For tax filing assistance, must have access to a computer to complete TurboTax filing.
Virtual Classes/Workshops
Call 703.704.6101, email info@FECSoCo.org, or Click Here to register
Jun. 28, Jul. 5 & 12: Newcomers Lunch and Learn Sessions on Work and Finance Topics, Tuesdays, 12-12:40p Click Here
Jun. 28: Personal Finance and Career Building Workshops, 6:30-7:30p Click Here
29 de junio: Finanzas y Crecimiento Profesional, Miércoles de 6:30 a 7:30p haga clic aquí
Jun. 30: Free Budgeting Class, 10:30a Click Here
Jun. 30: Understanding Small Business Loans, 6-7p, presented by MainStreet Bank Click Here
Jul. 7: Is Bankruptcy Right for You? 1-3p, with Legal Services of Northern Virginia (also offered Oct. 6) Click Here
Jul. 20: Free Consumer Law Legal Assistance Wednesdays (Assistencia Legal Gratuita), 6-8p, with Fairfax Law Foundation (also offered Aug. 19) Click Here
Jul. 21: Tax Debt Relief Clinic, 1-3p, with Legal Services of Northern Virginia (also offered 8/18) Click Here
Jul. 29: Deadline for Interest Survey for Google IT-CompTIA A+ Certification Training; Class runs 8/15-12/20 Click Here
Jul. 31: Deadline for Interest Survey for AWS re/Start Fall Training; Class runs 9/12-12/16 Click Here
Aug. 1: Credit Report Review Clinic, 6:30-7:30p (also offered 9/12, 10/3, 11/7 or 12/5)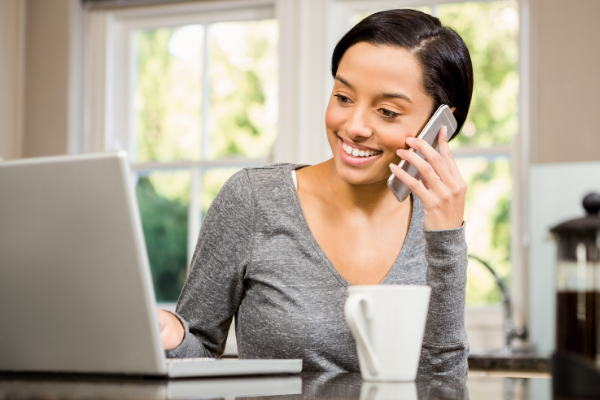 Financial/Workforce Services
Attention Virginia Medicaid Users!
Virginia Medicaid will soon return to its normal enrollment processes. Watch a brief video from our community partner Anthem HealthKeepers Plus to learn the quick and easy steps eligible Virginians can take today to ensure they continue to receive their health care coverage. también en español Click Here