Partnerships Increase Our Financial Literacy Outreach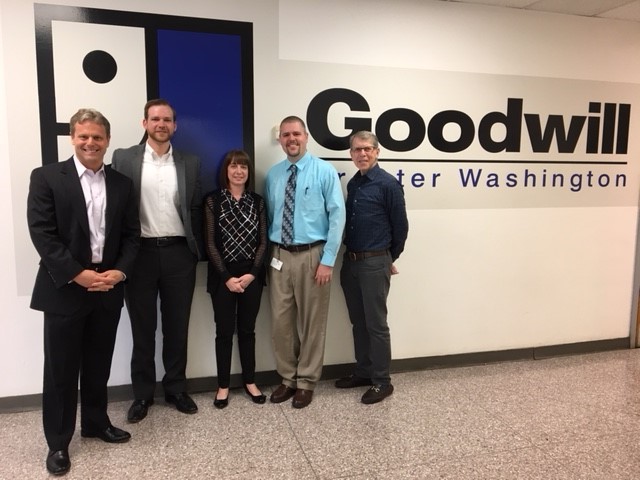 Partnering up to share personal finance knowledge! Britepaths partnered on May 1, 2018 with Doug Keegan of Edelman Financial, who serves on the the pro-bono committee of the Financial Planning Association of the National Capital Area, in partnership with our grantors the Foundation for Financial Planning (FFP).
Britepaths' Financial Mentoring Manager Martha Borowski and Financial Literacy volunteer Rick Froehlich taught a class for Goodwill of Greater Washington professional staff, and then Doug and his fellow FPA pro-bono planners met one-on-one with attendees to address some of their questions.
Britepaths has been able to greatly increase our Financial Literacy outreach thanks to a $30,000 grant we received last year from the Foundation for Financial Planning, which was an increase in the support we have received in previous years. In addition to make it possible for us to partner with organizations such as Good Will, the grant supports the expansion of free Financial Coaching at the Financial Empowerment Center at South County, and continues to support our Financial Coaching Clinics with United Community Ministries in Alexandria and Western Fairfax Christian Ministries, Ox Hill Baptist Church and Fairfax County's Neighborhood and Community Services in Chantilly. We are grateful for the FFP's on-going support of our work.