Our Families are Adjusting — Thanks to You!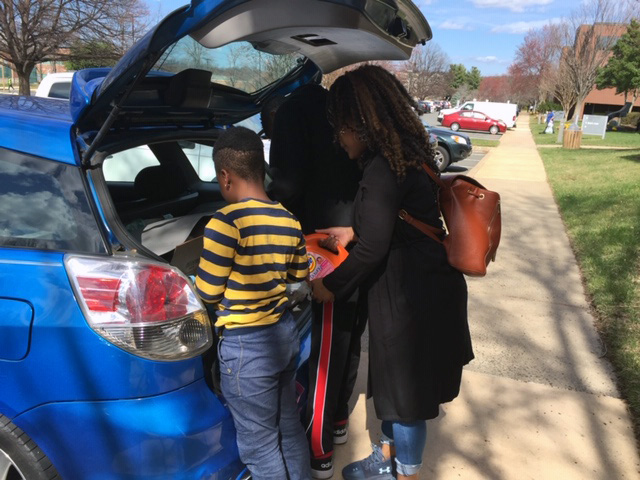 Britepaths' Board of Directors and Staff are so grateful to all who supported our Adjust. Give. campaign in April 2020. Thank you! View a message from our Executive Director, Lisa Whetzel
On March 15, 2020, as Northern Virginia began shutting down in response to COVID-19, Britepaths launched our Adjust. Give. campaign. Our goal was to raise $100,000 in 30 days to support families who were just beginning to experience hardships.
Our community came through in a big way and we met our goal! Executive Director Lisa Whetzel speaks for all of us at Britepaths when she says "Thank You" to everyone who gave so generously. She reminds us that we are in a marathon, not a sprint, and we are all facing an uncertain future. But for now, our families are in their homes and have food on the table, and we are so grateful to all who helped make this happen!
We all realize that the economic fallout has just begun. There will be new and difficult challenges in the months ahead. The dramatic rise in requests for emergency food gift cards – more than 10 times the monthly average – is a clear indication that this crisis has cut deep, and the true extent of the effects will be revealed over time. But today, we have the capacity to help our local families with their greatest and most immediate needs. And today, we'd like to simply say "thank you." 
Thank you to each sponsor, individual and organization who took a moment, gave support, and truly embraced the meaning of the phrase "we are all in this together." We hope you'll stay connected over the next few months as we endeavor to share more details and personal stories that will highlight how your support is helping turn Britepaths' mission into action. Again, Thank You!
Learn More About Our COVID-19 Response and Experiences:
A Special Thank You to Our Major Contributors